The Slovenian lingerie retailer Lisca reopened two stores in Serbia last month, introducing new and improved retail concepts.
The renovated store in UŠĆE Shopping Center takes up 65 sqm of space. It features a modern and sleek design that elevates the shopping experience.
The store carries a wide range of trendy undergarments, including leather tulle models with Swarovski crystals and romantic Lisca Cheek collections.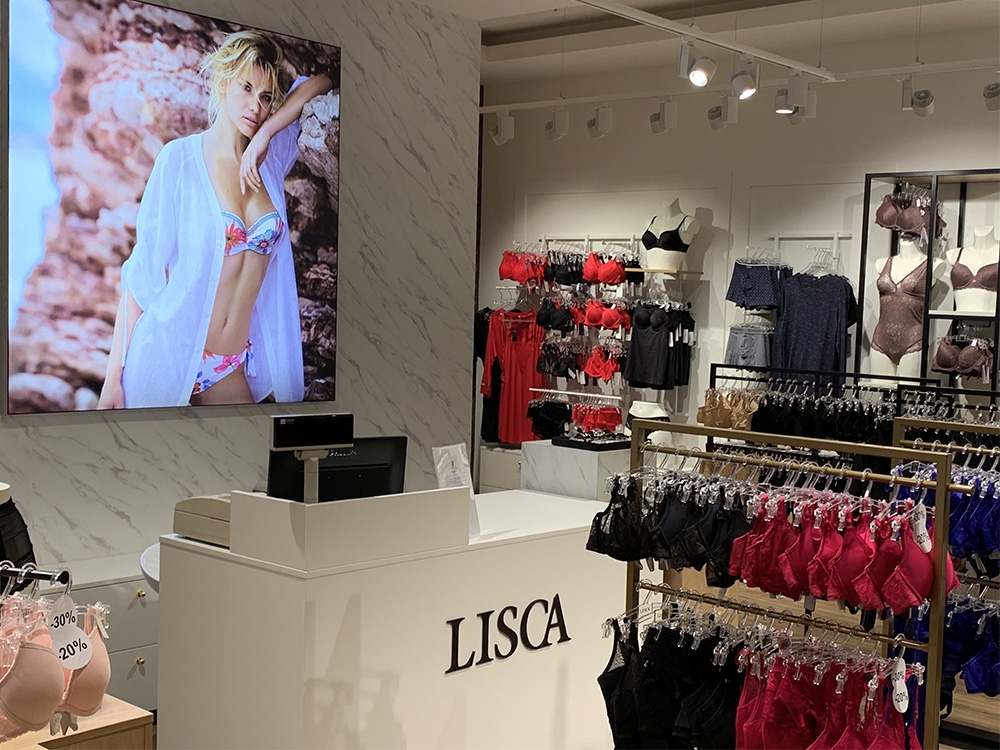 The second redesigned outlet is located in BIG Shopping Center in Novi Sad and consists of 70 sqm.
In addition to store modernization in Serbia, the company implemented a new design concept in Tower Center Rijeka, Croatia.
LISCA RETAIL PRESENCE IN SERBIA
Lisca entered the Serbian market in 1996 and currently operates a network of 25 stores in all major cities, as well as an online shop.
The brand's stores are positioned on prominent high streets and within shopping centers such as Promenada Novi Sad, Delta City, UŠĆE Shopping Center, and Mercator Centar in Belgrade.
LISCA ON THE WORLD STAGE
Founded in 1955, Lisca is a brand with a strong legacy that continues to reinvent itself in line with new trends.
The chain is known for its high quality, fashionable lingerie, swimwear and nightwear garments marketed under Lisca and Cheek by Lisca collections.
The company enjoys a global presence with a distribution network in countries like Austria, Italy, Russia, Israel, Lebanon, Slovakia, Spain, Lithuania, France, Germany, and Switzerland.
Within the southeast Europe region, the brand operates stores in Slovenia, Serbia, Bosnia, and Herzegovina, Croatia, Macedonia, Bulgaria, and Romania.
Among its regional competitors are international and local retailers Extreme Intimo, Triumph, Women's Secret, Oysho, Intimissimi, Bonnati Underwear, Yamamay, and Goldenpoint.