Paradise Center, the leading retail and lifestyle hub in the SEE region, extended its tenant mix with two major international brands: NYX Professional Makeup and Kiehl's.
NYX Professional Makeup
The American brand NYX Professional Makeup opened their new store within Paradise Center on the 1st of February. 
Located on the ground floor, the new store consists of 42 sqm and offers a wide assortment of on-trend cosmetics.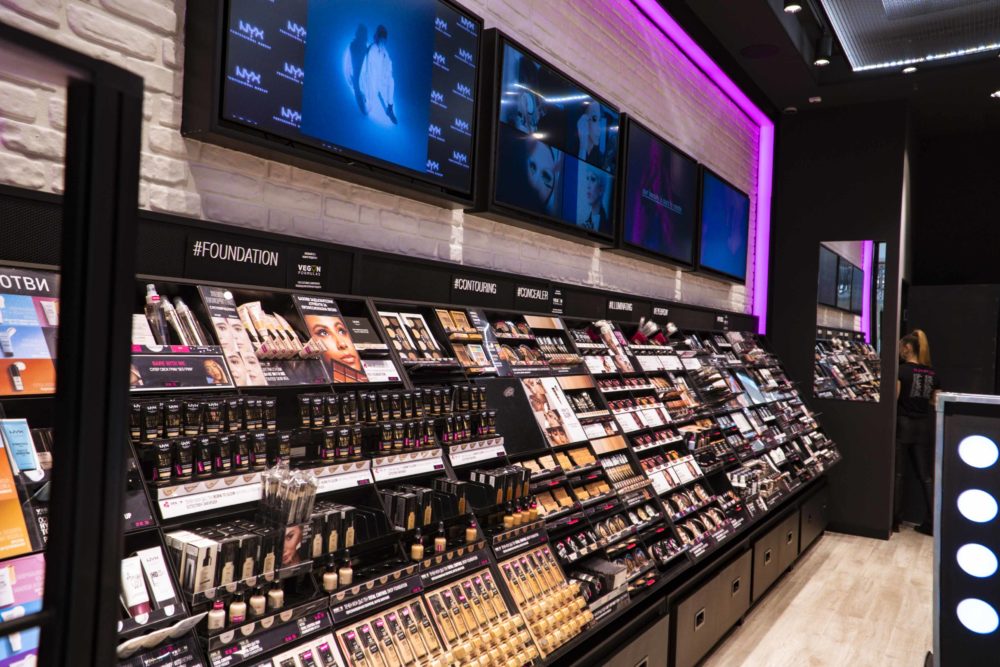 Established in 1999, NYX Professional Makeup is a modern, digitally native brand owned by the L'Oreal Group. The brand stands for "beauty on a budget", offering high quality and innovative makeup products at affordable prices. 
Its products are sold in over 70 countries at thousands of outlets including specialty beauty and fashion stores, freestanding stores, and through its own e-commerce website.
A social media pioneer, NYX is one of the most influential and top-ranked brands and is followed by top beauty bloggers, Instagram stars, and their fans.
THE FIRST KIEHL'S STORE IN BULGARIA
On the 4th of February, Paradise Center became home to the very first Kiehl's store in Bulgaria. The store is positioned on the ground floor, on an area of 33 sqm. 
Kiehl's, also owned by the L'Oreal Group, specializes in making premium skin, hair, and body care products. 
The brand started out as a single pharmacy in New York's East Village neighborhood in 1851. Its unique and extensive background represents a blend of cosmetic, pharmaceutical, herbal, and medicinal knowledge. 
Besides its high-quality products, Kiehl's is known for its strong brand identity and "try before you buy" motto which includes free product samples. 
PARADISE CENTER: THE LEADING LIFESTYLE CENTER IN THE REGION
Paradise Center is the largest retail center in Bulgaria known for its attractive tenant mix, impressive architecture, and interior design. 
With a gross leasable area of 82,000 sqm, the Center houses a diverse mix of fashion brands, as well as a number of food outlets, entertainment, and leisure facilities.
Brands that are present within Paradise Center include Massimo Dutti, Bershka, Sport Vision, Zara, LC Waikiki, Sephora, New Yorker, Reserved, H&M, Technopolis, Cinema City, Bobo Zander, Celio, Collective, Dirk Bikkembergs, Escada, Cop.Copine, House, Karen Millen, KENVELO, Lee Cooper, and many others.
Furthermore, the project offers world-class entertainment with concepts such as Cinema City, Dance station, and Funtopia entertainment park. 
View the full tenant mix of Paradise Center HERE.
CONVENIENT LOCATION
The shopping center benefits from its excellent location on three major transport arteries – Cherni Vrah Blvd., Henrik Ibsen St., and Todor Kableshkov Blvd. It also offers direct access to the M2 metro line. 
PART OF NEPI ROCKCASTLE PORTFOLIO 
From January 2018, Paradise Center is owned by NEPI Rockcastle.