Shopping center Kragujevac Plaza, in cooperation with the Red Cross Kragujevac, reopens once again The Empty Shop, a unique store with empty shelves where citizens can donate their clothes for people in need.
This unusual humanitarian action of collecting clothes and shoes was first launched in the shopping center last year, during which almost three tons of clothes were collected in a short period of time for disadvantaged citizens.
We all know that most people don't wear every piece of clothing they own but did you know that, according to a recent survey, most people haven't worn over 50% of their wardrobe in the last year?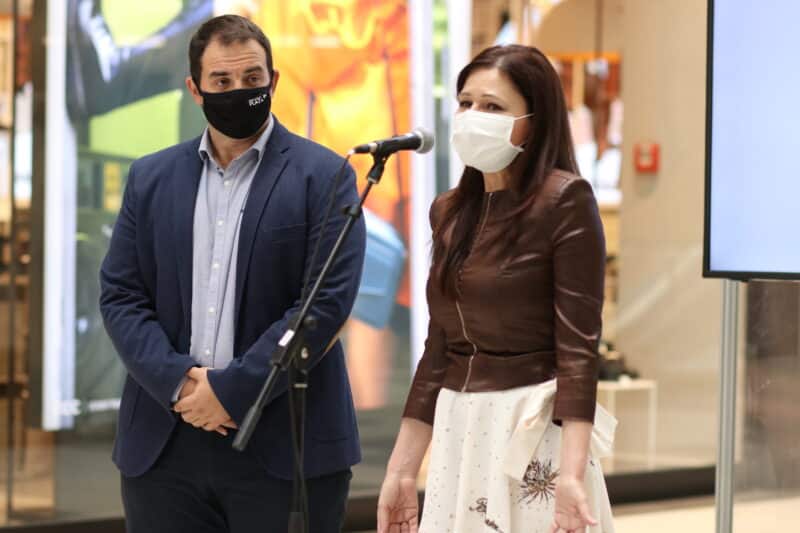 Nemanja Savčić, Kragujevac Plaza Shopping Center Manager:
"This year, with everything that is happening in the country and the world, helping the most vulnerable is now more important than ever and on this occasion, I invite all citizens of Kragujevac and the surrounding area to bring all winter clothes they do not need to the Empty Shop over the next few weeks."
The goal of this year's humanitarian action is to collect clothes that are suitable for the autumn and winter period, with a focus on jackets, sweaters, pants, shoes, and other similar clothing items for children and adults. Due to the current epidemiological situation, all wardrobe must be washed and ironed before handing it over to the Empty Shop.
Empty Shop Prize Giveaway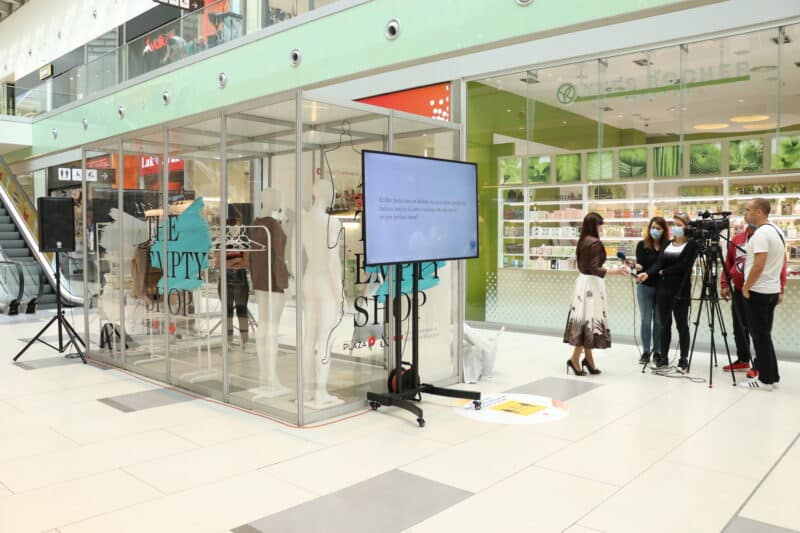 This year, popular influencers and The Empty Shop will reward humanitarian spirit with shopping cards worth 3,000 dinars. The popular giveaway will take place every weekend in the Empty Shop, and as many as five lucky winners will be drawn on Monday. Information on how to participate is posted on the official Instagram page of Kragujevac Plaza shopping center.
The Empty Shop Working Hours
The Empty Shop in Kragujevac Plaza shopping center will be open from today to November 1st, every day from 12:00 to 20:00h, in compliance with all epidemiological measures and recommendations that are in force. For all other donations, citizens can contact the Red Cross Kragujevac directly. The distribution of the collected aid will be organized by Red Cross Kragujevac and all citizens who are interested in receiving the aid can contact Red Cross Kragujevac directly.
The Empty Shop Created by Nepi Rockcastle
The Empty Shop project in Kragujevac Plaza shopping center is the third project of its kind and it is a continuation of a very successful humanitarian action organized by NEPI Rockcastle. Last year in their shopping centers in Serbia, Promenada Novi Sad and Kragujevac Plaza, they managed to collect in total 9 tons of clothes.
NEPI Rockcastle plc is a leading commercial real estate investment company in Central and Eastern Europe, listed on the Johannesburg Stock Exchange (JSE) and Euronext in Amsterdam.
The company has an exceptional portfolio of facilities with a dominant position in Romania, Poland, and Slovakia, as well as a strong presence in Croatia.