Stadion Shopping Center, a popular neighborhood mall in Belgrade, has upgraded its retail and entertainment offer with the arrival of two new tenants: P…S…Fashion and Futurama Centar.
P...S...FASHION: THE LEADING FASHION RETAILER IN SERBIA 
The new P…S…Fashion store was opened on the 22nd of August. It is located on the first floor of the mall, occupying an area of 119,69 sqm.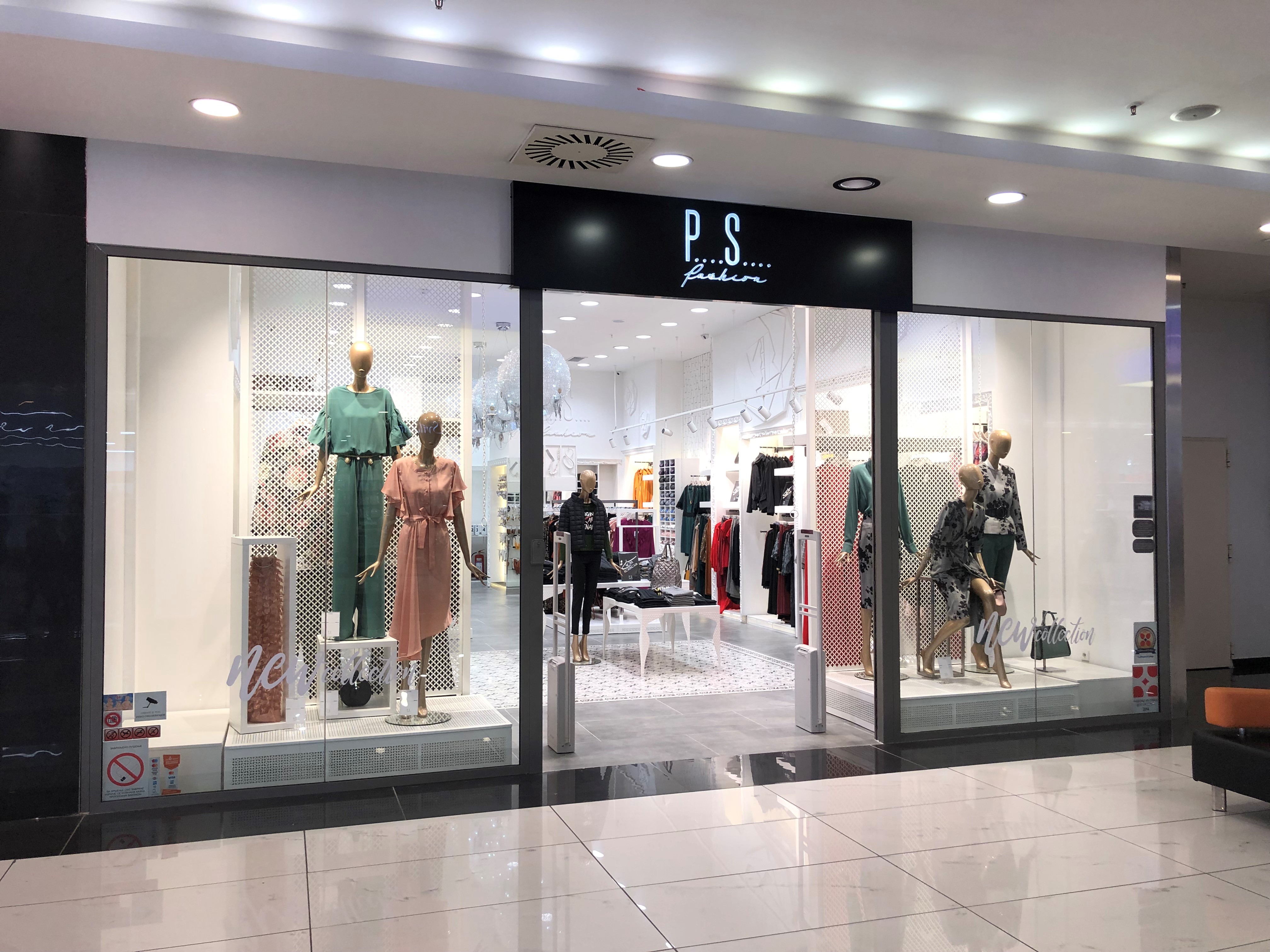 Established in 1996, P…S…Fashion is a famous brand  in Serbia, with a network of more than 60 retail stores. Besides Serbia, the company also operates stores in Montenegro, Macedonia, Bosnia and Herzegovina, Croatia, Slovenia, Canada, and Germany. 
In 2019, P…S…Fashion won the Customer's Choice award in Serbia in the clothing, footwear and textile products category, beating off competition from 930 brands.
The chain offers a wide range of women's fashion and accessories, designed according to the latest trends and sold at affordable prices.
FUTURAMA: A WORLD-CLASS ENTERTAINMENT CENTER
Stadion Shopping Center enhanced its entertainment component with the arrival of Futurama Centar - a unique gaming concept in Serbia. The new arrival is the perfect addition to the mall, which is known for offering innovative entertainment and sports experiences.
The new Futurama Centar is positioned on the second floor, on an area of 319,88 sqm. The family-friendly center offers games for all generations including VR arcades, HTC VR, PS4 and AR zones.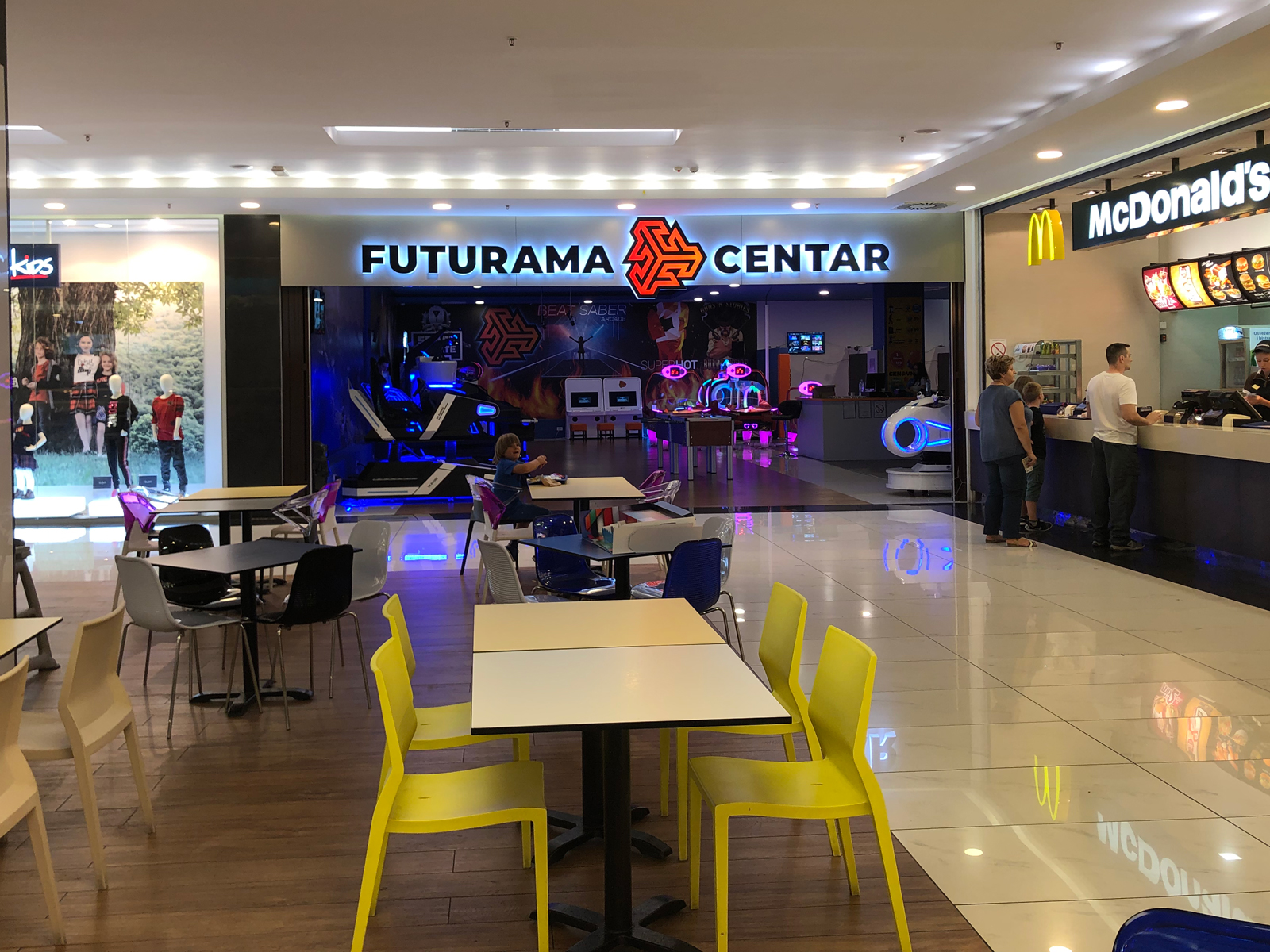 Futurama Centar houses a fully equipped creative space corner, where parents and children can bond over a variety of games. The concept encourages learning through discovery, allowing children to create their own games and robots using the latest technologies. In the future, the space will host gaming parties and tournaments such as the first Techno Sport League in Serbia. 
STADION SHOPPING CENTER: THE MOST POPULAR NEIGHBORHOOD MALL IN BELGRADE
Stadion Shopping Center, located in Belgrade's highly populated residential area Voždovac, opened in spring 2013. The mall represents a 50 million EUR investment.
Spreading over 75.000 sqm, the project has a retail area of 28, 000 sqm. It is Europe's fourth largest facility of its kind, with a football stadium on its roof capable of holding 5.000 spectators.
The Center houses a dynamic lineup of international and domestic stores for men, women and children, including LC Waikiki, H&M, Biliczki, Koton, Mona, New Yorker, Parfois, Afrodite Mode Collection, Legend World Wide, CCC, Sportina, Takko Fashion, Tom Tailor and others. 
In addition to the vast retail offer, its tenant mix comprises of various cafes, restaurants, services and entertainment centers such as Dreamland, Game Pub, GameS, and Health Care Fitness Center. 
Browse more shopping centers across the region on our Properties page.
STAY UPDATED
Sign up to our weekly newsletter to keep updated on our new articles about the retail market. SIGN UP HERE.
If you would like us to cover a story about your project or company write to us at office@retailsee.com.