Cineplexx, the strongest cinema chain in South Eastern Europe, is building a brand-new multiplex cinema in Prizren due to open this October.
THE SECOND CINEPLEXX CINEMA IN KOSOVO
After welcoming nearly a million visitors in Priština, Cineplexx is happy to announce this month the opening of its second cinema in Kosovo. Prizren is the second biggest city in the country with a high percentage of a young population that shows a high interest towards movies and entertainment.
The 5-halls cinema will open its doors on 3rd October 2019 and will provide more than 800 seats.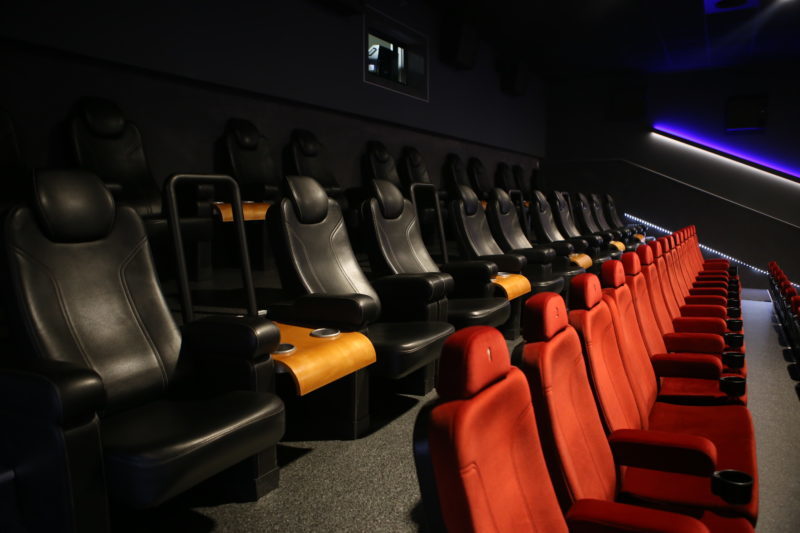 Visitors will have the possibility to experience state-of-the-art cinema projection technology showing national and international movies in a modern and impressive atmosphere while enjoying the appreciated, European high service standards of Cineplexx.
JBL Sound Performance and Laser Barco Projectors once again consolidate Cineplexx's reputation as a technology pioneer.
"We are very proud to open our second cinema in this region. As an innovation leader we are committed to offer our visitors the best cinematic experience and this can be expected of us as well.", says Christof Papousek, CFO and Managing Partner of Cineplexx International.
FURTHER PROJECTS IN ROMANIA AND BOSNIA
Besides Prizren, Cineplexx group has several other projects under construction.
The group of cinemas recently expanded to Romania with the acquisition of the 2700 seats Cinema at Baneasa shopping center. Cineplexx Titan will be the second cinema in Bucharest, offering 950 seats. Two more locations will be opened until the end of the year in Satu Mare and Sibiu.
The first Cineplexx cinema in Bosnia's capital Sarajevo will be opened during summer months of 2020.
ABOUT CINEPLEXX INTERNATIONAL
Since 2009, the Cineplexx International GmbH is expanding into South Eastern Europe region and the last expansion occurred in June 2019 when Cineplexx debuted on the Romanian market by establishing three cinemas until end of the year.
Today, Cineplexx has a strong presence with 50 Multiplex Cinemas and 6 traditional cinemas in Austria, Slovenia, Croatia, Bosnia and Hercegovina, Serbia, Montenegro, Kosovo, Albania, North Macedonia, Greece, Italy and recently, Romania.
With around 1,500 employees, the company generated sales of around 130 million Euro in 2018. In 2018 the Cineplexx cinemas welcomed almost 12 million visitors.
STAY UPDATED
Sign up to our weekly newsletter to keep updated on our new articles about the retail market. SIGN UP HERE.
If you would like us to cover a story about your project or company write to us at office@retailsee.com