The expansion of retail park projects in South East Europe continues with the opening of Extra Retail Park - the first development of its kind in Montenegro, located in Podgorica.
More than 300 guests, including government officials, investor and retail tenants' representatives, attended the official Extra Retail Park opening on the 30th of August.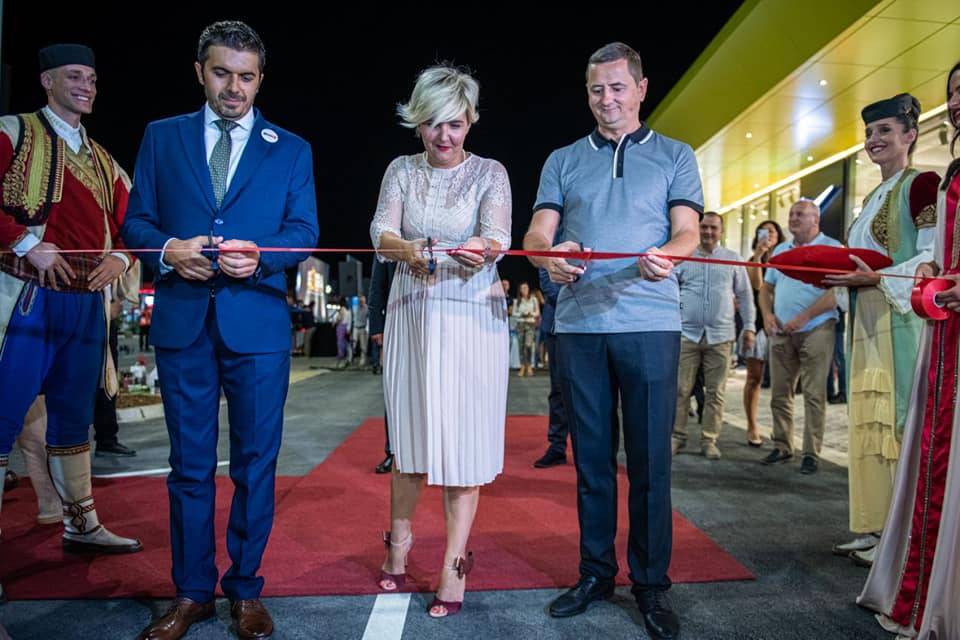 Dragica Sekulić, Montenegrin Economy Minister, Dragan Stanojlović, the owner of Sport Vision and Toljan Papajorgji, Chief Executive Officer at JUMBO, cut the ribbon to mark the opening of the new retail park.
"The development of the retail center resulted in the creation of 150 jobs, as well as a new and unique shopping destination," stated Petar Veličković, CEO of Sport Vision, the project's investor, in his speech to the attendees.
As part of the celebration, Sport Vision donated 10,000 EUR to the Institute for Children's Diseases in Podgorica.
EXTRA RETAIL PARK: A NEW DESTINATION FOR AFFORDABLE SHOPPING
Situated on 4. Jula Street, Extra Retail Park is built on a 11,000 sqm land plot. It offers a commercial area of 7,153 sqm, featuring a diverse mix of clothing, footwear, sports, cosmetics and children's stores.
The project is an investment of approximately 8 million EUR, which has introduced a completely new concept in Montenegro - multiple stores of affordable international brands under one roof. Besides its vast retail offer, the project benefits from a convenient location, offering easy and quick access from all parts of the city.
NEW BRANDS & CONCEPTS IN MONTENEGRO
The retail park boasts new brands and concepts such as Nike Outlet, Obuća Metro, Caffe bar Street19, Fashion and Friends Outlet, US Polo and Sorbino Outlets, Ben Sport Outlet, Cosmetics Market and Office Shoes store. It is also home to a large Sport Vision Outlet, designed according to the retailer's latest retail concept.
THE FIRST JUMBO STORE IN MONTENEGRO
JUMBO, the biggest toy retailer in the Balkan region, opened its first store in Montenegro within Extra Retail Park. The store is operated by Balfin Group, JUMBO's franchise partner for Albania, Kosovo, Bosnia and Herzegovina, Montenegro and Moldova.
Read more about JUMBO's expansion in the region here.
RETAIL PARK DEVELOPMENTS BOOMING IN SEE
The continued investment in retail parks, including the opening of the first retail park project in Montenegro, demonstrates great opportunities for investors seeking to expand their presence in South East Europe.
Take a look at the latest retail park trends and developments in SEE below:
RETAIL PARK TRENDS AT REBEC 2019
CORNERSTONE LAYING FOR NEST RETAIL PARK IN UZICE
ARENA PARK OPENS IN ZAGREB
KRUŠEVAC SHOPPING PARK OPENING IN SEPTEMBER
STAY UPDATED
Sign up to our weekly newsletter to keep updated on our new articles about the retail market. SIGN UP HERE.
If you would like us to cover a story about your project or company write to us at office@retailsee.com