Imagine going into a store, picking up what you want and just walking out. No cash needed and no checkout. Sounds unreal, but these kinds of stores already exist in the US, their network is expanding and South East Europe is not so far behind, read on to find out why.
JUST WALK OUT TECHNOLOGY
In 2016, Amazon opened the first physical checkout-free grocery store in the US called Amazon Go and today the company operates a network of 15  stores in the country. By 2022, the company plans to expand the Amazon Go store network to 3.000 locations.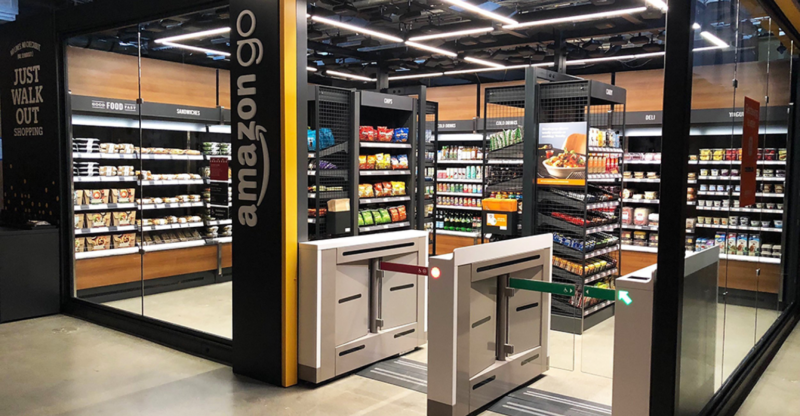 Amazon Go, uses a combination of computer vision, artificial intelligence, and cameras positioned around the store to automatically track what customers pick up. The list of products the customer takes out of the store is sent immediately to the Amazon Go mobile app installed on the customer's phone and the payment is completed online.
No scanning is required by the customer, everything is recorded by cameras and sensors.
COMPETITION ON THE RISE
The Just-Walk-Out technology is now being offered by software companies such as Grabango, Standard Cognition, Caper, Zippin and Trigo Vision.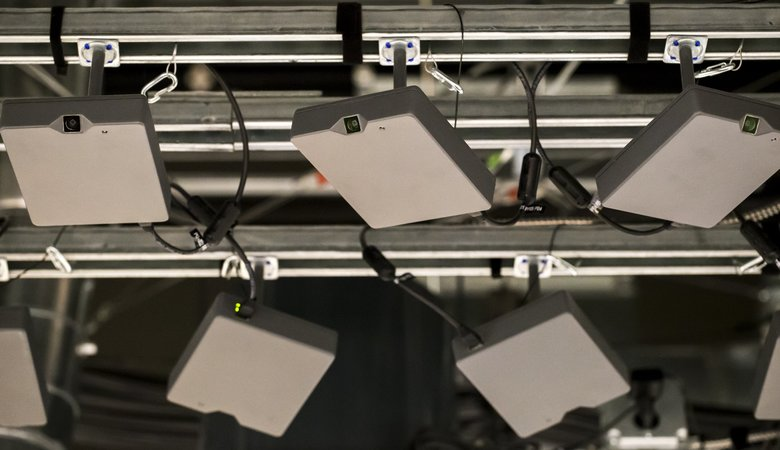 Trigo Vision. announced in 2018 that they will install their checkout-free technology within 272 Shufersal supermarkets in Israel.
U.K.'s largest grocery chain, Tesco, is rumored to have also partnered with Trigo Vision to implement this new technology, and US retailer Walmart is reportedly working with Microsoft to establish an application for checkout-free shopping as well.
SCAN AND PAY USING QR CODES
An alternative to Just-Walk-Out technology, is Scan & Pay technology that is now being tested by some retailers such as 7-Eleven. This system requires for shoppers to scan QR codes of products with their phones and to complete payments for their scanned items through installed mobile apps.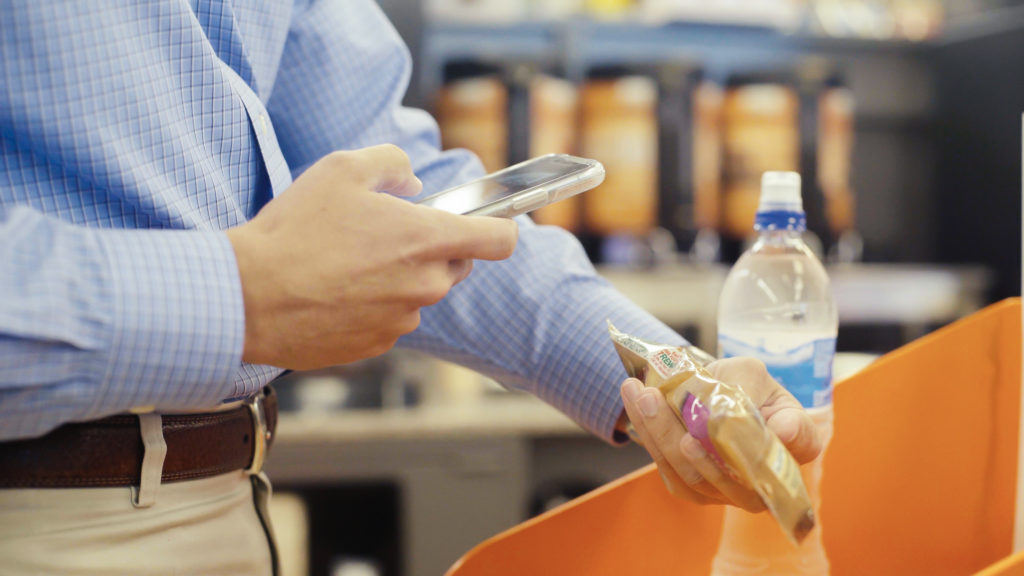 SCAN AND PAY TECHNOLOGY IN SOUTH EAST EUROPE
When it comes to Scan and Pay technology, the South East Europe market is catching on.
Last month we have reported that Norwegian mobile payments company Auka has introduced a mobile payments app Settle to Croatia. The system will soon allow retailers to implement the scan and pay technology using the QR codes or the NFC functionality.
Croatia is the first EU country where Settle has been introduced and expansion to new markets is planned for the coming months. Read the full article about Settle's expansion HERE.
SCAN & PAY ALTERNATIVE
Slovenian company Mercator-S, has already implemented a self scan service within its IDEA, RODA and Mercator hypermarkets across the SEE region. The service has been available since 2016 and is called"Sken za Tren" .  It allows customers to scan products with a special device offered at the store and payments are made at a fast service checkout point.
Mercator is known for introducing new retail technology in the region, as they were among the first ones to install self  service checkout machines within their hypermarkets.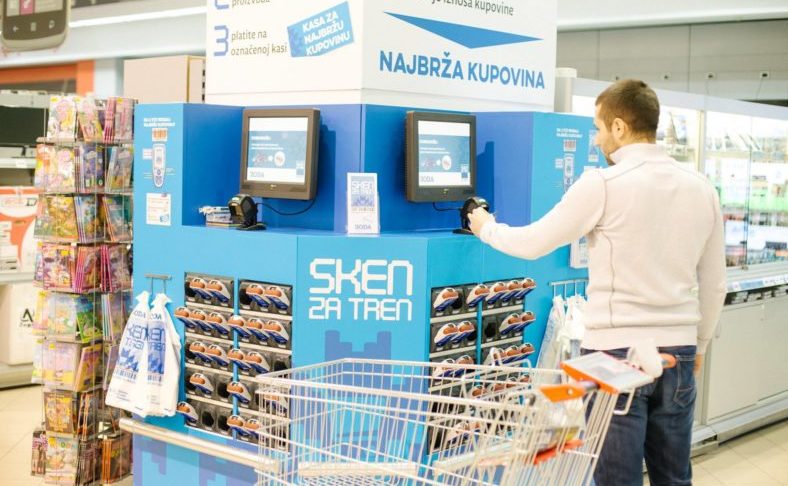 MORE SHOPPING TRENDS IN SEE
Take a look at our recent articles exploring how the digital world is changing the way we shop:
E-COMMERCE POTENTIAL IN SERBIA
BALFIN GROUP LAUNCHES A NEW ONLINE PLATFORM IN ALBANIA
INSTAGRAM MOVING INTO E-COMMERCE
STAY UPDATED
Sign up to our weekly newsletter to keep updated on our new articles about the retail market. SIGN UP HERE.
If you would like us to cover a story about your project or company write to us at office@retailsee.com