For the second year in a row,Belgrade Waterfront recieved the 'Best Mixed-use Development' award during the European Property Awards ceremony held in London.
This prestigious award grants Belgrade Waterfront a nomination to compete at the overall International Property Awards ceremony that will take place in London this December.
CHOSEN BY INTERNATIONAL INDUSTRY EXPERTS
The top real estate development projects across the European region were evaluated by an independent panel of 80 industry experts based on their design, quality, service, innovation, originality and commitment to sustainability.
"It is a great honor to receive this prestigious recognition, and we are especially proud that the experts have recognized the qualities of the project for the second year in a row. With this award, we are obliged to continue with our mission – to create a unique riverfront lifestyle, both for our residents and for all fellow citizens and visitors," stated Nikola Nedeljkovic, General Manager of Belgrade Waterfront.
MULTIPLE RECOGNITIONS
In addition to the highest award in the 'Best Mixed-use Development' category, Belgrade Waterfront is recognized for the quality of its website, as well as for BW Vista building in the 'Residential High-rise Development' category. This residential building, as well as the BW Parkview building, recently welcomed their first residents within 750 apartments.
NEW DEVELOPMENTS
"Many new and exciting projects are ahead of us, and they will strengthen Belgrade Waterfront's position as one of the city's most desirable destinations. We are about to open Belgrade park, along with the first section of Woodrow Wilson Boulevard. Next year, we will also open Galerija Belgrade, the largest shopping and entertainment destination in the region, which will set new retail standards," stated Nikola Nedeljkovic.
With a gross leasable area of 93.000 sqm, Galerija Belgrade will host over 250 local and international brands.
Located in the center of Belgrade, right along the Sava river, the shopping center aims to become a meeting point for all generations. Besides attractive retail stores, the mall will bring a range of gastronomy units and contemporary entertainment spaces.
Read more about Galerija Belgrade HERE.
BELGRADE WATERFRONT - THE CITY'S MOST EXCITING DEVELOPMENT
Belgrade Waterfront is the $ 3 billion new hub developed by Eagle Hills, covering 1.8 million sqm.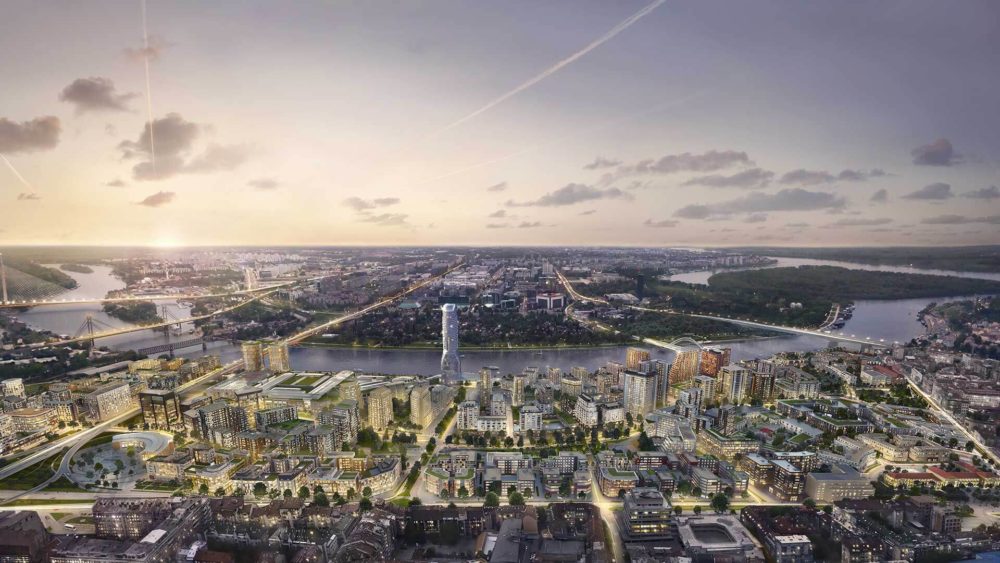 The project will feature world class residences and offices, the biggest shopping center in the Balkans, premium hotels, cultural venues, educational institutions, modern healthcare amenities and a wide range of leisure attractions.
Read more about Belgrade Waterfront HERE.
STAY UPDATED
Sign up to our weekly newsletter to keep updated on our new articles about the retail market. SIGN UP HERE.
If you would like us to share a story about your company or to become a contributor for our portal write to us at office@retailsee.com.