Badoo, an international fashion retailer from Greece, opened its new store within Paradise Center in Sofia, Bulgaria, on the 12th of December.
The new unit is located on the first floor of the mall and is operated by the company's local franchise partner for Bulgaria. At the store, customers can shop a wide range of the chain's Badoo and Milly Brown fashion lines for women, including the latest Spring-Summer 2019 collections.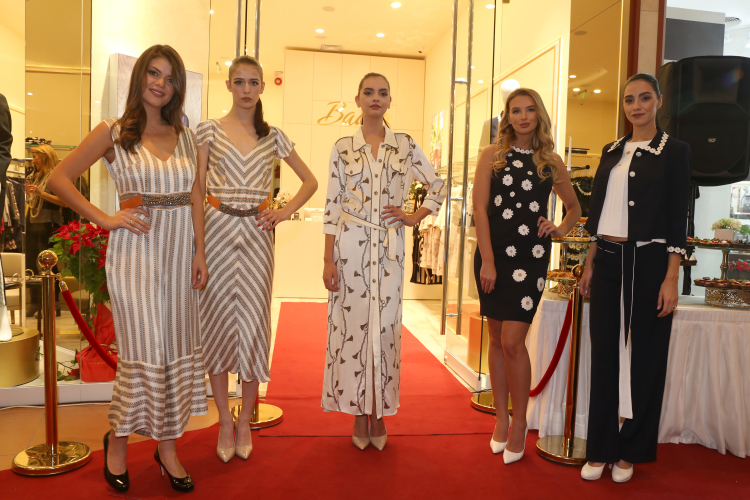 With the opening in Paradise Center, Badoo extended its retail network in Bulgaria to a total of three franchise units. The other two stores are located within Serdika Center in Sofia and within Grand Mall Varna.
About Badoo
Established in 1989, Badoo is the leading women's luxury fashion retailer in Greece. The chain offers good quality, sophisticated apparel sold at a medium to high price range. In addition to Bulgaria, its international store network also includes Albania, where the company has one franchise store located in Tirana.
View the full retail assortment of Badoo on their official website.
About Paradise Center
Paradise Center is the leading retail complex in the Bulgarian capital city of Sofia, with an annual footfall of 10 million visitors.
The mall has a gross leasable area of 82,000 sqm, housing a diverse mix of fashion brands, as well as a number of food outlets, entertainment, and leisure facilities.
Local and international brands operating stores within Paradise Center include Massimo Dutti, Bershka, Sport Vision, Zara, LC Waikiki, Sephora, New Yorker, Reserved, H&M, Technopolis, Forever 21, Cinema City, Bobo Zander, Celio, Collective, Dirk Bikkembergs, Escada, Cop.Copine, House, Karen Millen, KENVELO, Lee Cooper and many others.
In 2017, the shopping center was acquired by NEPI Project two, Bulgarian subsidiary company of the real estate investment trust (REIT) New Europe Property Investments Rockastle (NEPI Rockastle).
View more more properties on our Properties page.