CCC Group, the leader of the footwear sector in CEE, aims to strengthen its multichannel sales, as well as to push forward with digitization in the coming years.
The Group plans to base its development on these initiatives, which are outlined in its GO.22 strategy for 2020 – 2022.
Based on a market analysis and existing business model, the strategy also includes the expansion of the Group's product portfolio.
OMNI-CHANNEL SALES
CCC will adopt a multichannel strategy to reach customers across various touch-points: offline stores, hybrid stores, Internet platforms, mobile applications, and esize.me scanners.
A data-driven approach, supported by new technologies, will enable the company to achieve organic growth.
Marcin Czyczerski, President of the Management Board of CCC S.A. stated:
A multi-channel customer generates, on average, 80% more revenue than a single-channel customer. We are expanding e-commerce in all CCC markets. The development of complementary online sales channels allows us to cover all price segments, deepening the synergy between online and offline, and other customer contact platforms. The customer is at the center of all these activities, which are aimed at building a positive consumer experience.
ONLINE EXPANSION
CCC plans to expand its eobuwie.pl platform, which has become a driving force of its online sales and accounts for approximately 17% of the Group's online footwear market.
In 2019, the company rolled out a new digital platform, Modivo. The platform features premium clothing and is currently available in 11 markets.
By the end of 2020, CCC will expand Modivo to 14 countries.
CCC FASHION AND ACCESSORIES
In line with the new product strategy, the retailer will focus on strengthening its core brands, including Lasocki, Gino Rossi, Sprandi, Jenny Fairy, and Dee Zee.
The Group is also seeking to improve product quality and extend its offer in categories such as fashion and accessories.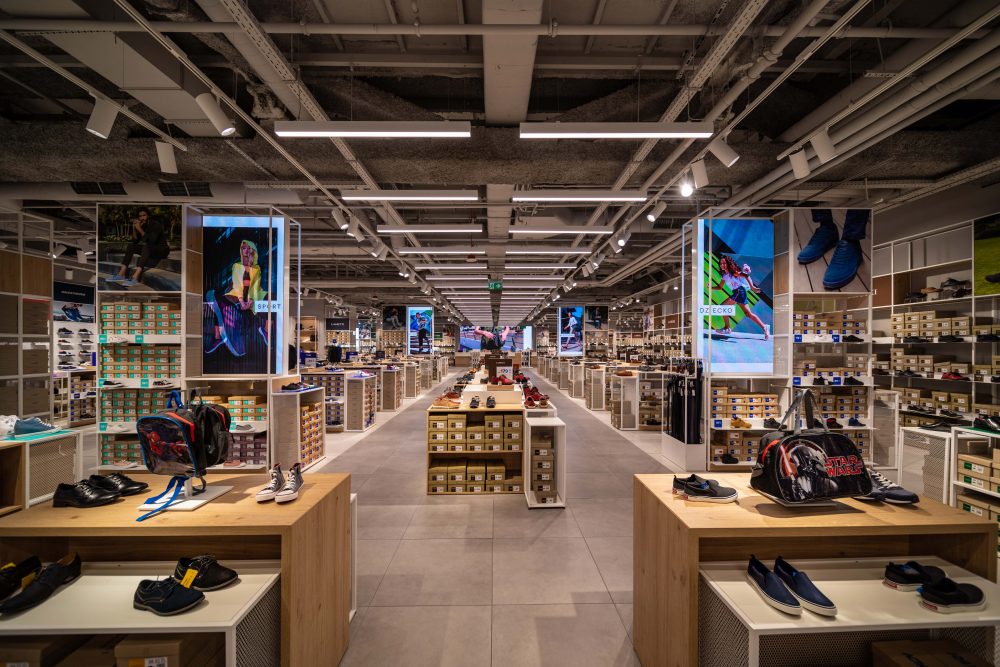 A new comprehensive marketing strategy is already in the works, aimed at offering new styles across 'micro-seasons" in-store as well as online. This will help to drive customer traffic to individual channels and attract young customers with growing purchasing power.
CCC – THE MARKET LEADER IN CENTRAL AND EASTERN EUROPE
CCC S.A. is the largest footwear retailer in Central Europe and one of the essential footwear manufactures in all of Europe.
The company operates around 1,219 stores, with a floor space of 725,000 sqm, in 29 countries.
In addition to women's, men's, and kids' footwear, its range of products also encompasses handbags, shoe cleaning products, accessories, cosmetics, and small trendy goods. The range of products sold by the Group includes both privately-owned and licensed labels.
CCC Group employs over 14,000 people and sells nearly 50 million pairs of shoes annually. Since 2004, the company has been listed on the Warsaw Stock Exchange and is included in the WIG 20 index.