The largest optical chain in Serbia, SANI OPTIK, has celebrated the opening of its newest store in Stadion Shopping Center in Belgrade.
The store is located on the ground floor of the mall, consisting of 60,33 sqm. Besides optical products and services, Sani Optik also offers hearing aids.
Its assortmant offers I wide range of famous eyewear brands including Gucci, Cartier,Saint Laurent,Mont Blanc, Boucheron, Brioni, Celine, Salvatore Ferragamo, Moschino, Vivienne Westwood, Missoni, Chloe, Baldinini, Lacoste, Nike, Puma, Liu Jo, Benetton, Roccobarocco, Replay, Cerruti, Calvin Klein, Karl Lagerfeld, Maje, Vespa, Mario Rossi, Emilia, Enni Marco, Banana Moon, Waldorf, Enrico Cecchi, Ana Hickmann Furla, Nina Ricci, Lozza, Escada, Police, Roccobarocco, Mont Blanc etc.
Sani Optik has been in the optical and hearing business for 69 years. The company today operates in 43 cities across Serbia and the Serbian Republic of Bosnia, with 60 stores.
About Stadion Shopping Center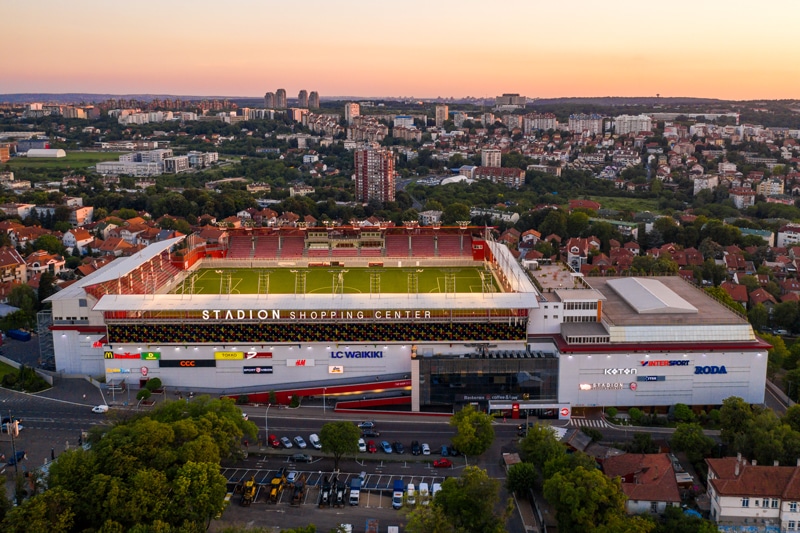 Stadion Shopping Center has been operating since 2013 and is located in Belgrade's highly populated residential area Voždovac. The mall represents a 50 million EUR investment and was the first modern shopping center to be developed in the old part of Belgrade.
Spreading over approximately 75.000 sqm, the mall offers two underground garages with 984 parking spaces and a football stadium on its roof, which what makes this mall unique in the region.
The football stadium of Vozdovac, located on the 3rd floor of the mall, was built according to the current UEFA standards and is capable of holding 5,000 spectators
Stadion shopping center represents a place for excellent shopping, a place for connecting friends, a place for family entertainment…a place made for the community