In honor of international women's day, ADA MALL in Belgrade has prepared this month many free activities, interesting promotions, and a 20% discount on new women's collections within its stores.
Supporting "Safe House" Women with Children 
In cooperation with its tenant CINESTAR cinema and online magazine BRANA'S DIVINE WORLD, headed by influencer and editor Branislava Antović Aleksić, ADA MALL is organizing a free film screening for women with children from the SAFE HOUSE. A special screening of the film "Tom & Jerry" will be organized on Sunday, March 7th, at 1 p.m.
The SAFE HOUSE is a non-governmental organization that aims to help women and children, who are victims of domestic violence.
Fashion and Art Celebrating Women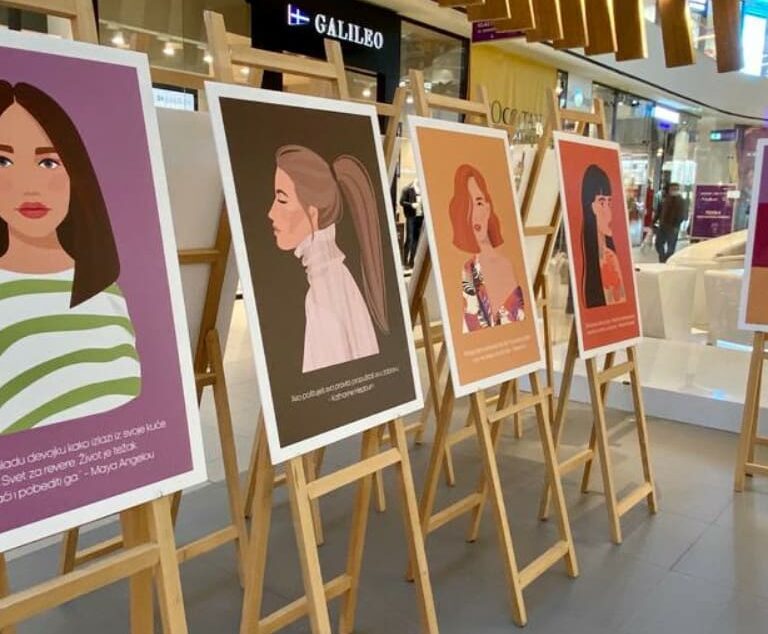 Part of the program is also an exhibition, on the ground floor of Ada Mall, which presents art installations that transmit quotes from famous women.
"A strong woman is one who feels deeply and lives with full lungs. Her tears flow as well as her laughter. A strong woman is both soft and powerful, she is both practical and spiritual. A strong woman lives, forgives, leaves, lets go, tries again and perseveres, no matter what life brings her. "
Fashion Advice and Care Treatments
Women at Ada Mall will also be able to enjoy the spring fashion overture with the advice of local professional designers and many care treatments will be on offer to try.
The program dedicated to Women's day will start from the 6th of March to the 8th of March.
Women's Day
Celebrated on March 8th every year, International Women's Day is a day dedicated to honoring the achievements of women throughout history and all across the globe and is typically a day for women from all different backgrounds and cultures to band together to fight for gender parity and women's rights
As shopping centers are becoming more community centers with the changing times, it is no surprise that Ada Mall has chosen to celebrate this day.
About Ada Mall
ADA MALL, developed by GTC Group, is a next-generation shopping center built on Radnička Street in Belgrade, opposite the popular recreational zone Ada Ciganlija.
The mall opened in 2019 and was a 105 million EUR investment.
With a gross leasable area of 34,000 sqm on five levels, the mall offers a unique shopping experience, introducing many new brands and concepts to the Serbian market.
ADA MALL was designed to reflect the shape of a lake, boasting a glass and plaster facade covered with vertical wooden elements, green walls, terraces, and gardens.
The complex is well connected to public transport and features three floors of underground parking with approximately 1,000 parking spaces.
GTC Group is at the forefront of the commercial real estate sector in Central, Eastern, and Southern Europe since 1994.