XYZ PREMIUM FASHION STORE, an affordable luxury multi-brand store offering prestigious global brands, opened on the 2nd of June in the largest shopping mall in Pula.
The new store is located in Max City Pula shopping center and extends over 500 m2, while employing a team of around 10 people.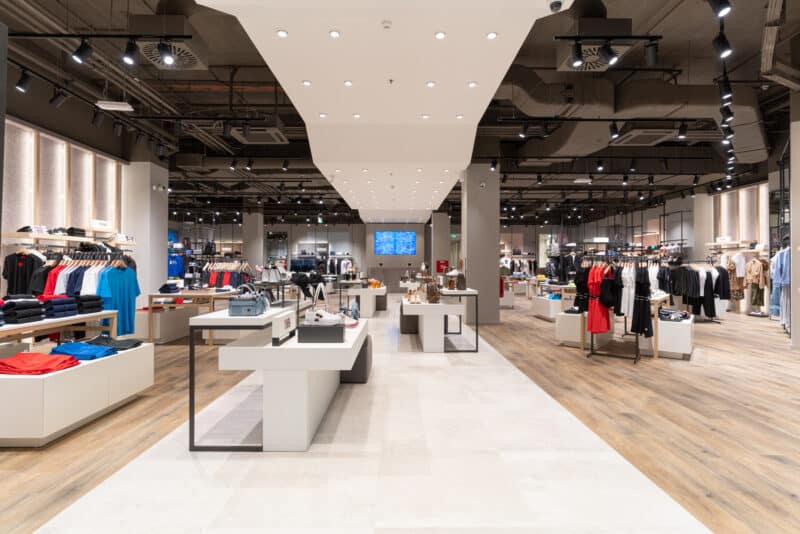 This is the first XYZ store in the Istria region of Croatia.
XYZ FASHION STORE is the leading multi-brand fashion store in the region, with the concept that offers the buyer a unique shopping experience. The store, which is unique both for its interior and sales services, offers clothing and footwear of eminent designer brands such as Armani Exchange, Antony Morato, Emporio Armani, Karl Lagerfeld, Michael Kors, Morgan, Furla, Fracomina, Superdry, Silvian Heach and Ugg.
ABOUT SPORTINA GROUP
Sportina Group is the largest fashion retailer in Central and Southeast Europe, employing over 2,200 people and operating over 350 stores in 10 countries: Slovenia, Serbia, Bosnia and Herzegovina, Macedonia, Croatia, Montenegro, Bulgaria, Romania, Kosovo, and Italy.
The company expands through mono-brand stores, multi-brand Sportina and XYZ stores, as well as outlet units.
Its brand portfolio features over 90 global appreciated brands across every price range
View the full retail portfolio of Sportina Group on their official website.