Sofia Ring Mall is a new generation retail center that hosts top fashion, entertainment, and food & beverage concepts.
GLA 69.000 m2
The mall is situated at the foot of Vitosha Mountain, in the fastest growing and sought-after residential and business area in the city of Sofia. Offering the best combination of convenience and experiences, Sofia Ring Mall has established itself as the top shopping and leisure destination for affluent customers.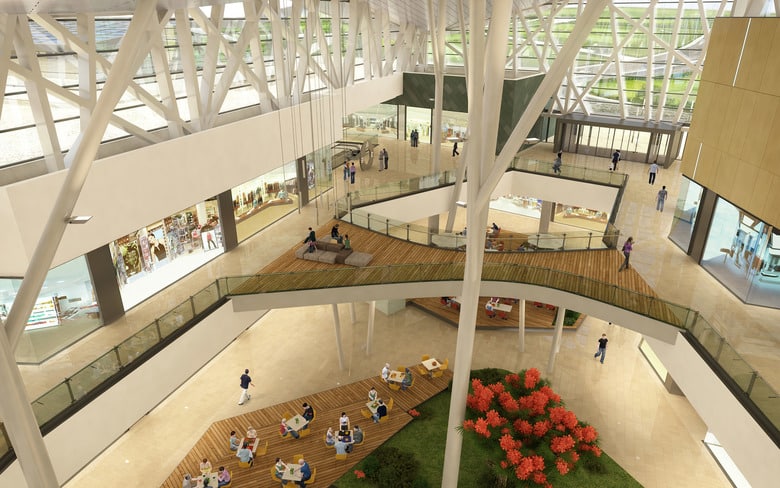 With its unique architecture, large open spaces that let in plenty of natural light inside, and big terraces that offer views over Vitosha, Sofia Ring Mall provides to its visitors a brand new world-class experience.
What Makes Sofia Ring Mall Special?
Wide-open spaces and green areas
Beautiful mountain view from the large terraces of all 4 restaurants and 4 cafes in the mall
Exclusive Mercedes-Benz showroom
The only spa hotel and pet clinic in the Balkans
The only trampoline park located in a mall
The only indoor karting in Bulgaria
Unique cinema with 10 VIP halls
A unique amusement park for children with a real ice rink and themed party areas
The first Pulse fitness club a shopping center
Convenient free bus line to Sofia Ring Mall
View tenant mix of Sofia Ring Mall
LOCATION MAP