The first and favorite modern shopping center in Belgrade, operating since 2007.
GBA 85,000m2 GLA 30,000m2
Opened in 2007, Delta City was the first international style shopping center developed in Serbia. It is located in Belgrade's largest residential municipality and business district, New Belgrade.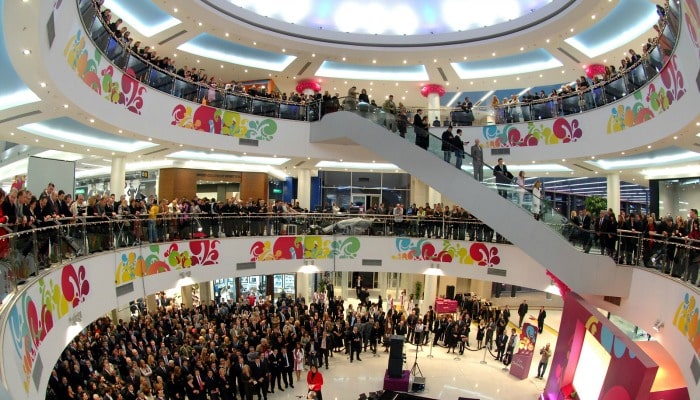 The total area of the Center equals 85,000 sqm, of which 30,000 sqm consists of retail and entertainment space divided into three levels. There are 1,200 parking spaces positioned in the underground garage, on a 5 level deck, and outside the parking area.
Delta City offers over 130 stores and is anchored by Inditex fashion brands, New Yorker, C&A, Delhaize (Maxi), Cineplexx, and H&M.
The mall is one of Belgrade's most well-known shopping centers that also attracts visitors from other Serbian cities, as well as tourist shoppers.
LOCATION MAP