We spoke with Norbert W. Scheele, C&A Director for Austria, CEE, and SEE region, about how the famous fashion brand is tackling the changing retail market and evolving consumer trends.
C&A is one of Europe's leading fashion retailers, with nearly 1,400 stores in 18 European countries and about 24,000 employees. Every day, C&A welcomes millions of visitors in its stores and online in Europe, offering high-quality long-lasting clothes for the whole family at affordable prices.
Norbert W. Scheele works for C&A in various functions and countries for more than 35 years. He returned to the top of C&A Austria and the Central Eastern European region in 2012, taking over the management of more than 350 stores and around 5.000 employees.

What makes your brand stand out in comparison to your competition?
Sustainability is in our DNA. Already, over half of our collections are more sustainable, including bio cotton, recycled and recyclable materials, or Cradle to Cradle Certified™ fabric.
Building on the strength of our 180-year history and our belief that business plays an important role as a force for good, we achieved nearly all our 2020 sustainability goals. We are poised to continue that positive momentum into the future, continuing to lead in sustainable materials and circular innovation by setting and delivering on ambitious sustainability targets in C&A retail markets around the world.
It all starts with our customers making sustainable fashion choices, however big or small they may be. In our stores and online, we make these sustainable choices easy — without compromising the style, fit, quality, and price that customers expect of us.
It is our belief and conviction that sustainability should become mainstream in the fashion industry. We acknowledge this can take years, maybe decades, but change is needed, and step by step, we want to be an active actor for change.
When was your brand established and how many stores do you currently have in which countries? Have you had any new store openings or new market entries during the pandemic and where?
With origins in textiles dating to the 1600s and our official founding in 1841 by brothers Clemens and August Brenninkmeijer, C&A has operated during both prosperous and turbulent times. Due to the difficult pandemic year, we have only opened a few stores in our region, since there were delays in many areas. This includes the fact that suppliers in other countries had closed their production facilities for many weeks and months, but we believe that all delayed projects will be realized in 2022.
We currently operate stores in our region in Austria, Slovenia, Croatia, Serbia, Romania, Slovakia, Czech Republic, Hungary, and Poland.
Are you planning any new store openings and where? Do you plan to expand to new markets and if so where?
Like every retail company, C&A is constantly evaluating numerous options for new locations and new markets. The decision in which countries new stores will be opened or whether existing stores will be closed depends on the investment criteria and the attractiveness of the respective location.
In addition, we are constantly working on further optimizing and modernizing the existing store portfolio in all countries. Please understand, however, that we do not disclose any further information on legal transactions we have concluded with third parties – but of course, some new openings are planned.
What is the typical size of your stores and what locations are interesting for your further expansion (shopping centers, retail parks, or high street)?
Depending on the location, catchment area, and the retail space offered, we decide on the size of a potentially new C&A store. Basically, we are interested in all possibilities, shopping centers, retail parks, and high streets, while our decision to rent an area depends on the attractiveness of the location.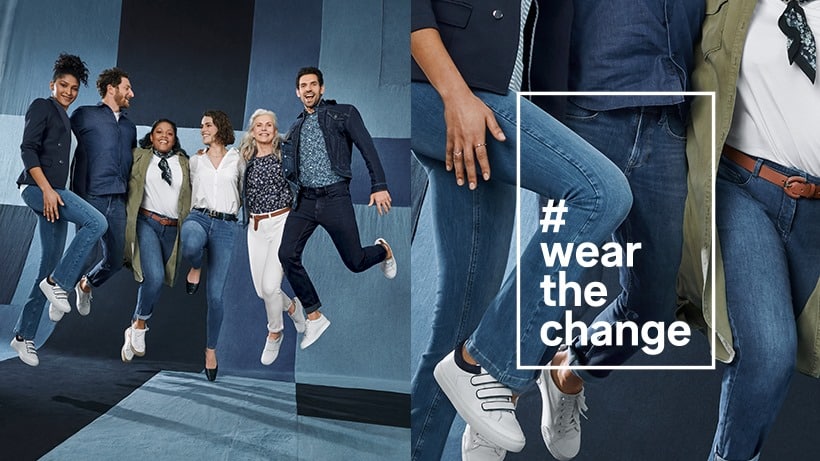 Since the beginning of the pandemic, what forms of marketing do you use? 
In Central and Eastern Europe, we were focusing our marketing activities strongly on TV and Social Media to drive brand awareness and to tell our great sustainability story. Cooperation and partnerships with carefully chosen influencers were effectively used as support for all our campaigns during the last year.
There is not a really winning marketing form at the moment, but we think a good mix of different media makes a European campaign successful and visible.
As eCommerce is rising in popularity, tell us how has your online sales performed since the beginning of the pandemic, and do you believe that online shopping will replace the need for physical stores in the future?
As we had a well-functioning online shop before the pandemic, we were able to meet the wishes of our customers and achieve good sales in the first few months when the physical stores were closed.
When the shops are positioned in high-traffic locations, physical retail will continue to function well. However, a company must constantly evaluate its locations in order to be able to offer its customers a shopping experience in an attractive atmosphere.
In your opinion how has the retail market changed since the beginning of the pandemic and have consumer habits changed? 
As in many other areas, of course, we could detect an increase in our online business. Customers who earlier almost never bought their clothes online have increased this opportunity in recent months.
Fortunately, we already had a well-functioning European online shop before the pandemic, and we were able to optimally supply our customers with clothes also during the restricted opening times. Basically, however, you have to be open to new sales opportunities – for example, we had great success with "Call & Collect" and "Surprise Bags".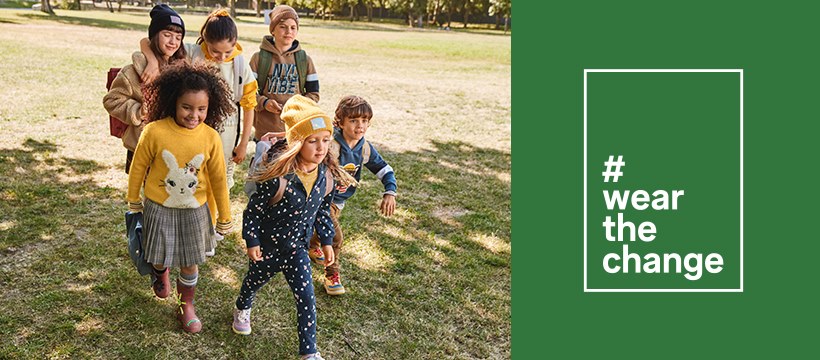 What is next for your brand?
At C&A, we want to bring sustainability to the mainstream. We want our customers to trust us to do the right thing, so they can buy our products with confidence that they were made transparently and with respect for people and the environment.
Focusing on our customers, we created the slogan #WearTheChange to enable them to make more sustainable choices in fashion in order to reduce the negative impacts on people and the environment, as well as to support thriving communities.
But as a fashion retailer, we are of course continually evaluating numerous options for new locations and business models. Furthermore, we are constantly working on the optimization and modernization of our existing store portfolio to be able to offer our customers an attractive shopping experience.
How do you see the future of retail? 
We think 2020 is a year none of us will soon forget. The coronavirus has brought all of our lives and that of the entire industry out of balance and posed enormous challenges in all areas of life.
When we still thought in the Spring of last year that our lives and our business could soon return to "normality", we were taught better. After only online trading was able to enjoy enormous growth rates last year, this trend continued in the first half of the year.
So online trading continues to flourish and as a company, we are now required to observe the constantly changing trends, but not to follow them at any cost. We think that sustainable action must be taken into account here in order to survive in this market in the long term.
As a textile retailer, you have to have a competent presence to be at the forefront, but we don't think that this will completely replace the physical trade. Our customers love also the physical shopping experience, they want to have a "taste" in the shops and try on the latest fashions on-site, in other words, to "look & feel".
Of course, the shopping centers also have to adapt and make the location a place of experience and at the same time satisfy all the needs of daily life.
Furthermore, we would like to draw your attention to our latest press release "C&A well-placed to implement ambitious 2028 Global Sustainability Strategy", which you can find  HERE