Zadar Shopping Capitol, part of the Capitol Park brand, welcomed its first customers on the 4th of December with the opening of a 6,400 sqm centre on Ante Starčevića Street.
Tho celebrate its opening, Zadar Shopping Capitol provided all-day entertainment and events for its visitors who were also able to enjoy special discounts. 
NEW TENANTS
The complex welcomed Planet Obuća, Mana, Raiffeisen Bank, Makromikro, Intertekstil Stanić, Bio Svijet, hair dresser Simpa, Rubikon exchange office, Gobin dry cleaner and cafe bar Galerija. 
Moreover, it also houses the second INTERSPAR store in Zadar located across the main bus station.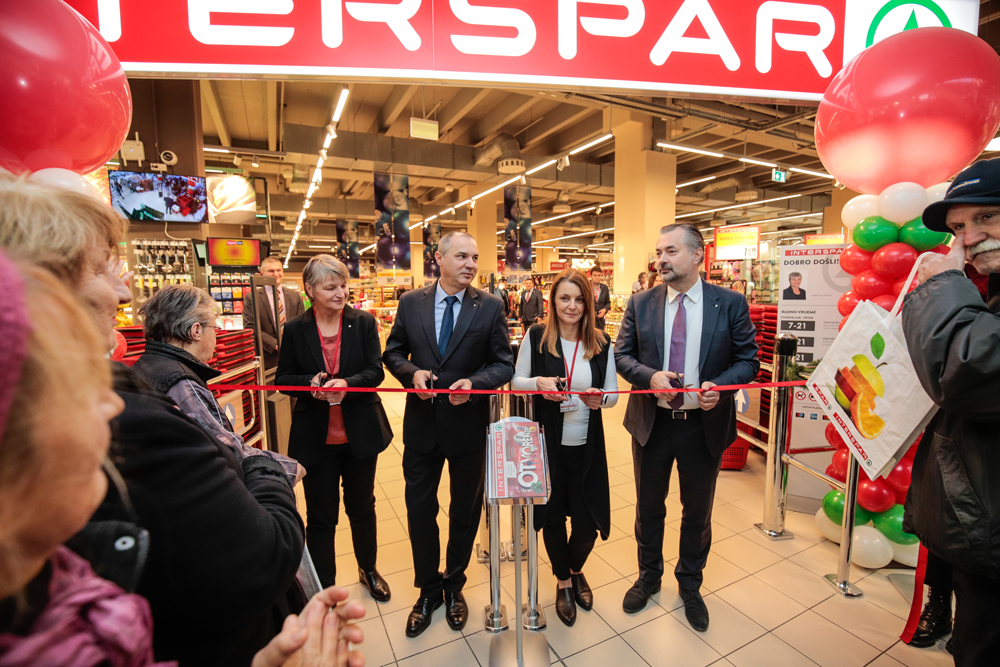 The tenant mix will be further expanded with new TEDi and Hrvatska lutrija stores, which will open in the coming days. 
Besides offering a fresh shopping experience, the retail park has easy accessibility with 242 parking spaces in its garage and outdoor parking. 
POSEIDON GROUP INVESTMENTS IN CROATIA
Poseidon Group invests in, develops and manages the Shopping Capitol and Capitol Park family of retail centers across Croatia. 
Corporate Affairs Director James Gunn emphasized the value that it brings to the community: "We value the family shopping experience and adjust our tenant mix and leisure activities to create an ideal shopping destination for all generations. The Shopping Capitol in Zadar is the last to open this year, after successful openings in Križevci, Požega and Kutina earlier in 2019." 
He highlighted the arrival of a newcomer brand in Zadar, while also announcing further expansion of the Capitol Park platform in Croatia. 
"We are the first to bring internationally renowned TEDi to the city. The new tenant mix will significantly improve the shopping experience for our visitors. Poseidon Group is a recognized high-quality regional retail leader that will continue its expansion across Croatia in the New Year."
CAPITOL PARK - THE LEADING RETAIL PARK BRAND IN SEE
The Capitol Park brand is part of a property portfolio comprising more than 310,000 sqm of built and managed retail outlets across SE Europe. 90,000 sqm is used by supermarkets, and more than 1,000 residential buildings are in planning and construction. 
Owned, developed and managed by Poseidon Group with its SEE local teams and network of offices in Bosnia, Croatia, Serbia and Slovenia, it strives to become the leading retail park operator in SE Europe. 
Providing an international shopping experience at affordable local prices,  Poseidon Group plans to operate 16 retail parks and neighborhood centers by the end of 2020.
STAY UPDATED
Sign up to our weekly newsletter to keep updated on our new articles about the retail market. SIGN UP HERE.
If you would like us to share a story about your company or to become a contributor for our portal write to us at office@retailsee.com.