The construction of Millennium Gardens, the newest office building in Budapest being developed by TriGranit, has reached the ground floor level and is scheduled for completion in Q2 2021. 
After reaching the ground floor level on the 26th of November, the construction of the Class A office building continues, with the above-ground construction phase being carried out by Bayer Construct Zrt. 
THE FINAL GEM IN THE MILLENNIUM CITY CENTER
Millennium Gardens will be a worthy final element of the two-time FIABCI Award-winning Millennium City Center, as it is being built in line with the tenants' employee-friendly requirements and green quality standards. 
The 37,000 sqm GLA development is situated in a well-known cultural neighborhood next to a green promenade by the Danube in Budapest, Hungary.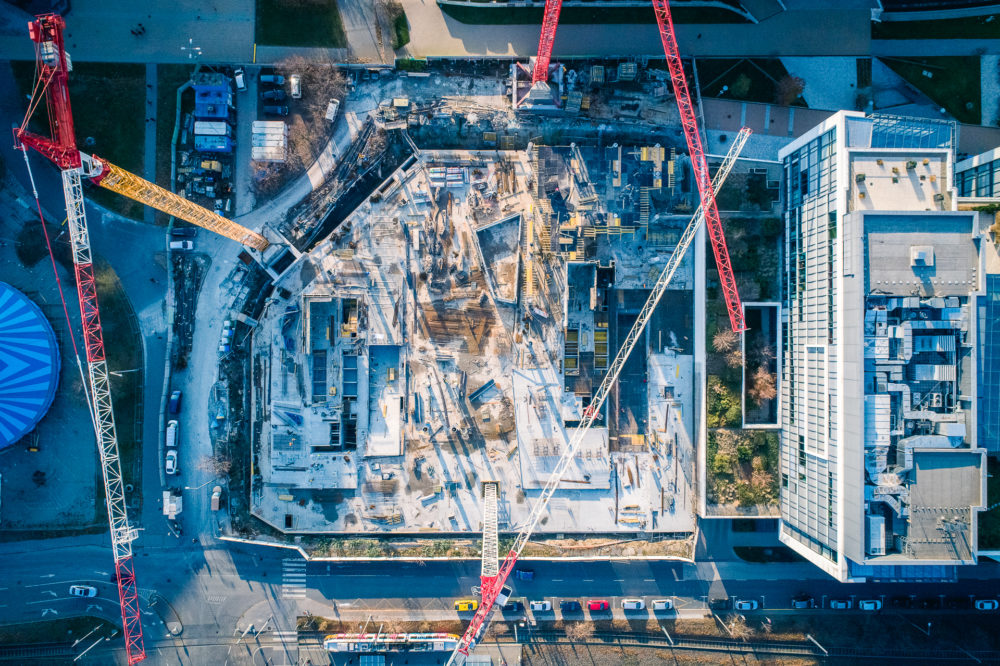 "Millennium Gardens will not only be a new office jewel on the Danube meeting all future needs but also a worthy completion of our Millennium City Center, a vision initiated by TriGranit more than two decades ago. After our first projects here back in 1997, today we see an exciting neighborhood with district-revitalizing, residential, cultural and other business developments. The South Pest Office Corridor already makes up around 15-20% of the overall Budapest office stock and we are proud of the fact that we have built more than 360,000 sqm GBA here," stated Tom Lisiecki, Chief Executive Officer of TriGranit.
A CITY WITHIN A CITY
Providing space for thousands of future workplaces, Millennium Gardens will fulfill TriGranit's 'city within a city' vision, with many cultural and recreation facilities nearby as well as a large green area around the building, including a 1.5 km promenade. 
The most popular cultural hot-spots are the adjacent MÜPA and the National Theatre, both developed by TriGranit. 
The proximity of the Danube and the spectacular views make the building a special project on the Budapest real estate market. In addition, there are highly accessible services and facilities nearby, including cafes, restaurants, fast food outlets, fitness centers and even a health center. 
A WELL-CONNECTED AREA
The location of the office building is excellent in terms of both private and public transport, with four tram lines, several bus routes, two suburban railway lines and even riverboat piers. Moreover, the airport is only a half an hour drive away.
EXCLUSIVE DESIGN
Inside the exclusively designed two-wing building, future tenants will have more than 500 parking spaces, several e-car chargers and more than 200 bicycle racks, together with changing rooms equipped with eco-showers.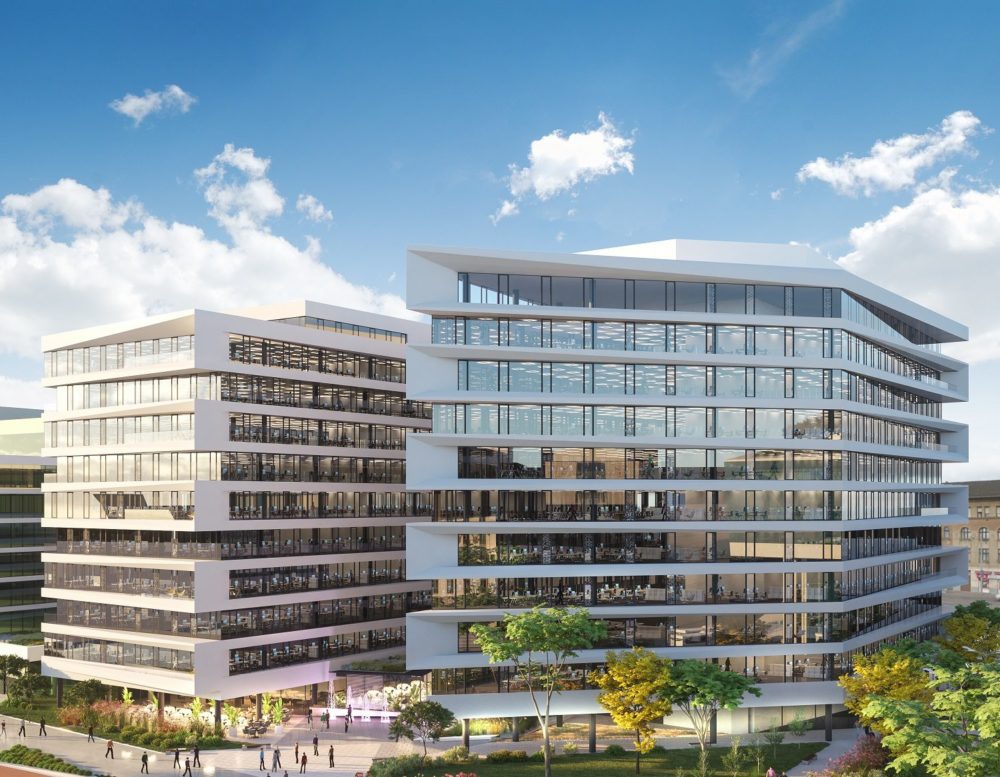 The building's design was planned in line with the BREEAM 'Very good' certification, by the Fiabci Award-winning FINTA Studio, using modern architectural and green solutions.
The spacious garden on the ground floor will serve as an alternative location for work, a meeting point and a place that promotes recreation both for employees and the public. 
Alongside various retail and service units, the premium restaurant will cater for as many as 300 people coming from the upper floors and nearby offices. With its summer terrace and a beautiful view of Buda throughout the year, the restaurant will also offer fine opportunities for after-work dinners or a drink before the theater. 
The completion of the shell and core of the new building is foreseen for Q3, 2020, and the first tenants can move in after the completion in Q2, 2021.
Watch a video presentation to find out more about the project HERE.
ABOUT TRIGRANIT
TriGranit operates as a unique real estate development platform in Central Europe, with an unrivaled track-record of acquiring and developing prime and sustainable office and alternative real-estate projects that define the landmarks of the region.
In its two decades of operation, TriGranit has developed nearly 50 landmark projects, creating 1.7 million square meters of GLA in seven CEE countries and has won more than 50 highly prestigious international awards. TriGranit is part of the Revetas Group.
ABOUT BAYER CONSTRUCT 
Founded in 2002, Bayer Construct is a group of companies mainly of Hungarian ownership providing complex construction and real estate services. The company is active both in Hungary and in international markets. Bayer Construct undertakes complete construction projects, general contracting, building material production and complex real estate development.
STAY UPDATED
Sign up to our weekly newsletter to keep updated on our new articles about the retail market. SIGN UP HERE.
If you would like us to share a story about your company or to become a contributor for our portal write to us at office@retailsee.com.