Irish fashion giant PRIMARK opened its first store in Slovenia on the 13th of June. The store is located in CITYPARK Ljubljana, Slovenia's largest and most visited shopping center operated by SES Spar European Shopping Centers.
FASHION FOR THE WHOLE FAMILY ACROSS 4200 SQM
The Irish retailer is known worldwide for its vast fashion offer and unbeatable prices. The new PRIMARK  store spreads across 4,200 sqm of space and offers the latest fashion trends for women, men, and children. The opening of PRIMARK  attracted thousands of enthusiastic customers.
"SES is the premier source of new retail concepts in Austria and Slovenia. The launch of PRIMARK  at CITYPARK  has once again allowed us to introduce one of the world's most successful textile retailers to the country. When the first PRIMARK  opened in Austria at SILLPARK Innsbruck in 2012, we recognized the power of the brand's magnetism on fashion enthusiasts as well as its tremendous appeal. We are thrilled to contribute to the enhancement of the city of Ljubljana as a retail destination via CITYPARK ," stated SES CEO Marcus Wild.
PRIMARK EXPANDING IN CENTRAL EASTERN EUROPE
The opening of the flagship store in Slovenia has expanded PRIMARK 's presence to 12 countries and marked the brand's launch to Central Eastern Europe. The retailer has announced plans to continue to expand in the CEE region, and has signed lease agreements for new store openings in Poland and the Czech Republic.
Currently, PRIMARK operates a network of 372 stores in Ireland, United Kingdom, Germany, Netherlands, Spain, Portugal, Belgium, Austria, France, United States, Italy and Slovenia.
CITYPARK LJUBLJANA ATTRACTING TOP BRANDS
CITYPARK, which always sets its sights on new brands and refurbishment measures, was completely renovated due to PRIMARK.  Approximately 20 million EUR was invested in the refurbishment of the site.
This April, the shopping center expanded its tenant mix with several new international brands. In addition, it also renovated many of its existing stores to showcase the latest and more spacious retail concepts.
New tenants in CITYPARK include Reserved, CCC Shoes & Bags, and Slowatch.
Deichmann and Zlatarna Celje stores have also been renovated.
In October 2018, Humanic relocated to a new space in the refurbished part of the building.
ATTRACTING OVER 9 MILLION ANNUAL VISITORS 
CITYPARK , which celebrated its 15th anniversary in 2017, has more than 120 shops, cafes and restaurants, which makes it the biggest shopping center in Slovenia and the most modern shopping center in Ljubljana.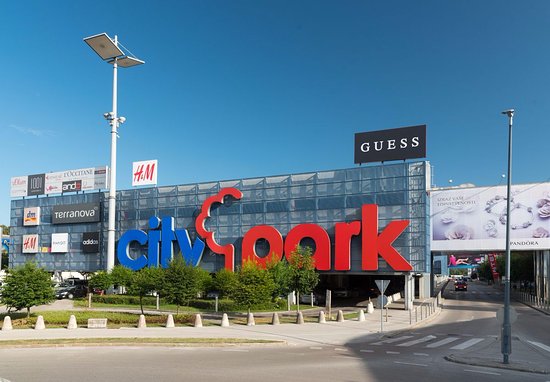 Last year, the mall attracted more than nine million visitors and is expecting a huge increase in footfall due to PRIMARK 's arrival.
SES AS A BRAND INNOVATOR
SES has already succeeded in attracting a vast number of top brands to Austria and other countries. Brands such as Gap, Mango, Mac Cosmetics, and LEGO opened their first shops at Slovenia's SES centers. PRIMARK 'S arrival in Slovenia has extended the list of brands celebrating their market entry via SES centers.
At the moment, SES manages a network of four shopping centers in Slovenia. The fifth and most modern shopping center, ALEJA, is currently under construction and is scheduled to open in spring 2020.