Kragujevac Plaza shopping center is hosting a must-see exhibition that gives visitors the opportunity to step back in time and explore human origins in a fun way.
The exhibition is organized with the support of the Natural History Center Svilajnac and runs until the 28th of February. 
Designed to educate, inspire and engage, it explores different time periods including the Mesozoic era when dinosaurs roamed the earth. 
UP CLOSE AND PERSONAL WITH A T-REX
The exhibition sheds light on hominid evolution and tells the story on how ancient creatures went extinct. Visitors at Kragujevac Plaza are sent back in time for a fun encounter with our reptilian ancestors.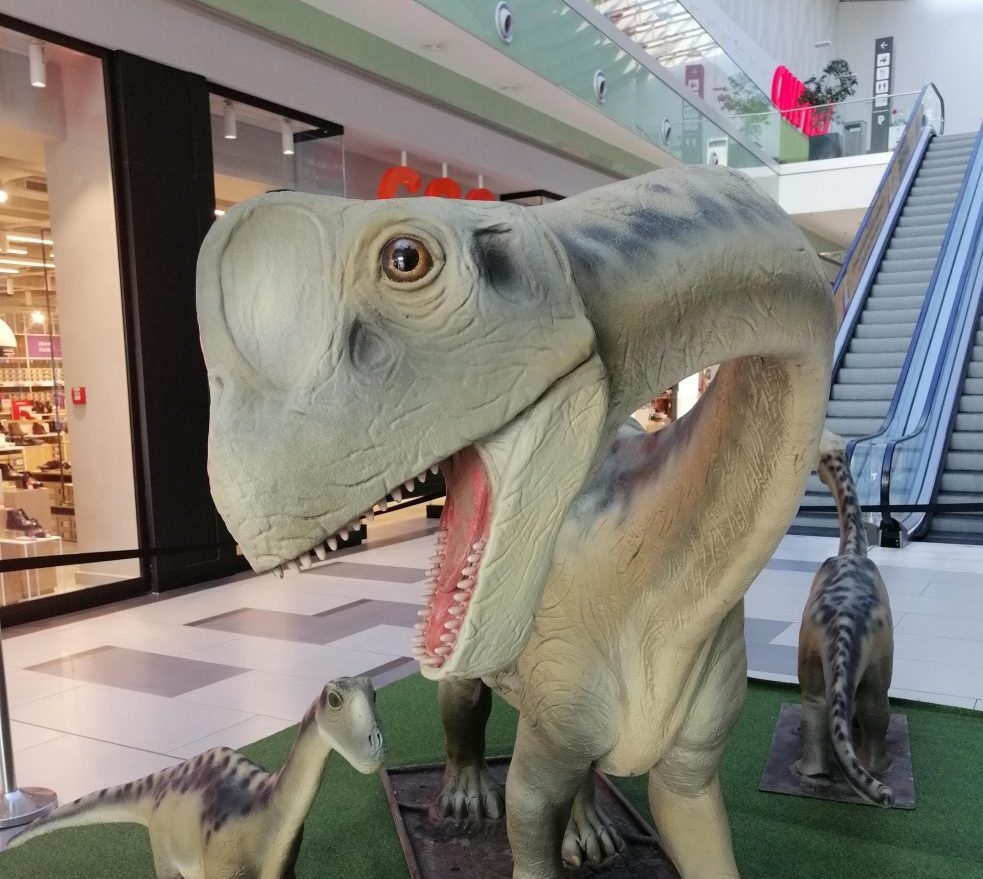 Furthermore, the Natural History Center of Svilajnac organizes a weekend program for young visitors. The program runs from 17-18 h and includes various fun activities such as educational theater. 
HIGH-QUALITY EVENTS AT KRAGUJEVAC PLAZA
Kragujevac Plaza shopping center is known for hosting interesting events for its visitors. 
In December, the mall opened the 'Empty Shop'- a donation project that encourages communities to support those in need. 
The project has been a great success and has collected nearly 3 tonnes of donated clothes since its opening. 
Read more about the Empty Shop in Kragujevac Plaza here. 
KRAGUJEVAC PLAZA A LEADING RETAIL AND ENTERTAINMENT HUB
Kragujevac Plaza shopping center was opened in March 2012 and is today known as the leading social and commercial hub in Central Serbia.
It includes the only cinema in this part of the country, as well as various entertainment concepts for visitors of all ages. 
The mall has a leasable area of 22,292 sqm, offering a carefully planned tenant mix with over 80 retail stores for all ages and interests.
Major anchor tenants include H&M, Fashion & Friends, Sportina, LC Waikiki, DM, Cineplexx, C&A, Deichmann, CCC, New Yorker, Nike, N Fashion, Home Plus, Gigatron  and many others. 
View its full tenant mix HERE. 
Kragujevac Plaza shopping center is 100% owned by NEPI Rockcastle, which also owns Promenada Novi Sad, the largest shopping center in Serbia. 
STAY UPDATED
Sign up to our weekly newsletter to keep updated on our new articles about the retail market. SIGN UP HERE.
If you would like us to share a story about your company or to become a contributor for our portal write to us at office@retailsee.com.