Belgrade's upcoming mega mall Galerija Belgrade, is successfully taking shape, with all concrete works expected to be completed soon. The 300.000 sqm shopping center is due to open in September 2020 and will be the largest retail and entertainment destination in the region.
The shopping center will have a gross leasable area of 93.000 sqm, which will be divided into approximately 500 units and will offer a garage with 3600 parking spaces.
RIVERFRONT SHOPPING CENTER
Located in the center of Belgrade, right along the Sava River, special attention has been made to its design and layout to take advantage of its riverfront position. A transparent dome and large glass windows will offer plenty of natural light and breathtaking river views. The layout has been arranged to include 40 ground floor restaurants and cafes which will face the river, offer outdoor seating and connect the outside promenade with the shopping center.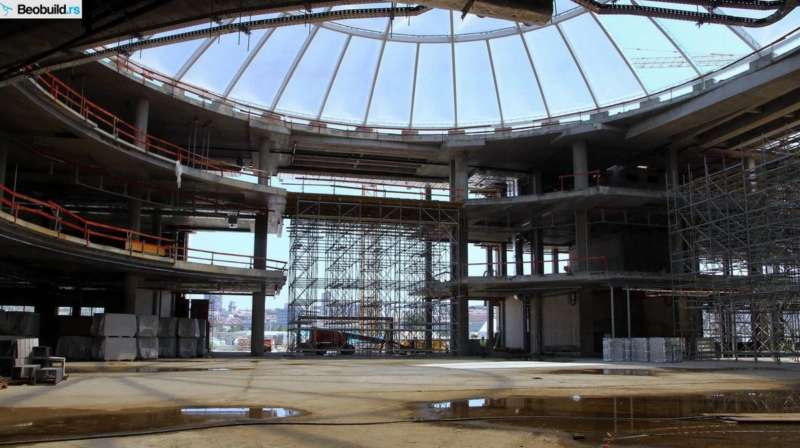 COMBING RETAIL, GASTRONOMY & ENTERTAINMENT
Besides gastronomy, the layout has been designed to include spaces for entertainment and leisure. The project will have three large sections for entertainment, it will include a multiplex cinema and the roof space will be available for hosting a wide variety of events and presentations.
According to its developers, Eagle Hills, Galerija Belgrade aims to become a meeting point for all generations, bringing together attractive retail stores, a vast range of gastronomy units and contemporary entertainment spaces.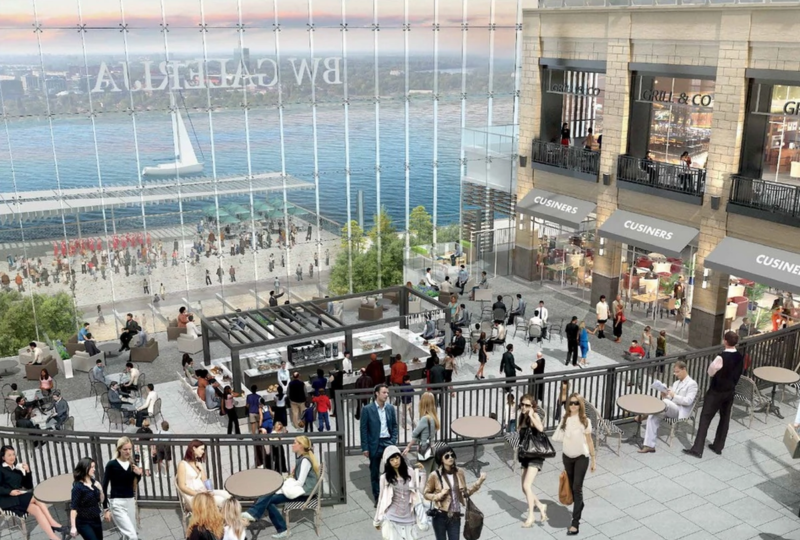 FOCAL POINT OF BELGRADE WATERFRONT PROJECT
Galerija Belgrade, is the focal point of Belgrade Waterfront, the second largest mixed use complex under construction in Europe. The complex will include residential buildings, world-class hotels, offices, as well as public spaces such as a large park due to open soon.
Read more about Belgrade Waterfront HERE.
View more photos and video of the construction of Galerija Belgrade on portal Beobuild.rs
STAY UPDATED
Sign up to our weekly newsletter to keep updated on our new articles about the retail market. SIGN UP HERE.
If you would like us to cover a story about your project or company write to us at office@retailsee.com