Serbian company Delta Holding laid the cornerstone for a new office building in Belgrade, Delta House, on the 4th of February. 
The 23,000 sqm building will serve as the new headquarters for Delta Holding. 
Spreading over 11 floors, Delta House is a modern office concept based on the latest international standards. 
Delta Holding invested 40 million EUR in the new development.
Read more about Delta Holding's shopping center investments in the region here. 
WORLD-CLASS HEADQUARTERS
The design of the building focuses on the concept of creativity and collaboration, as well as sustainability. It includes flexible space, areas for group activities, relaxation rooms and touchdown space for employees.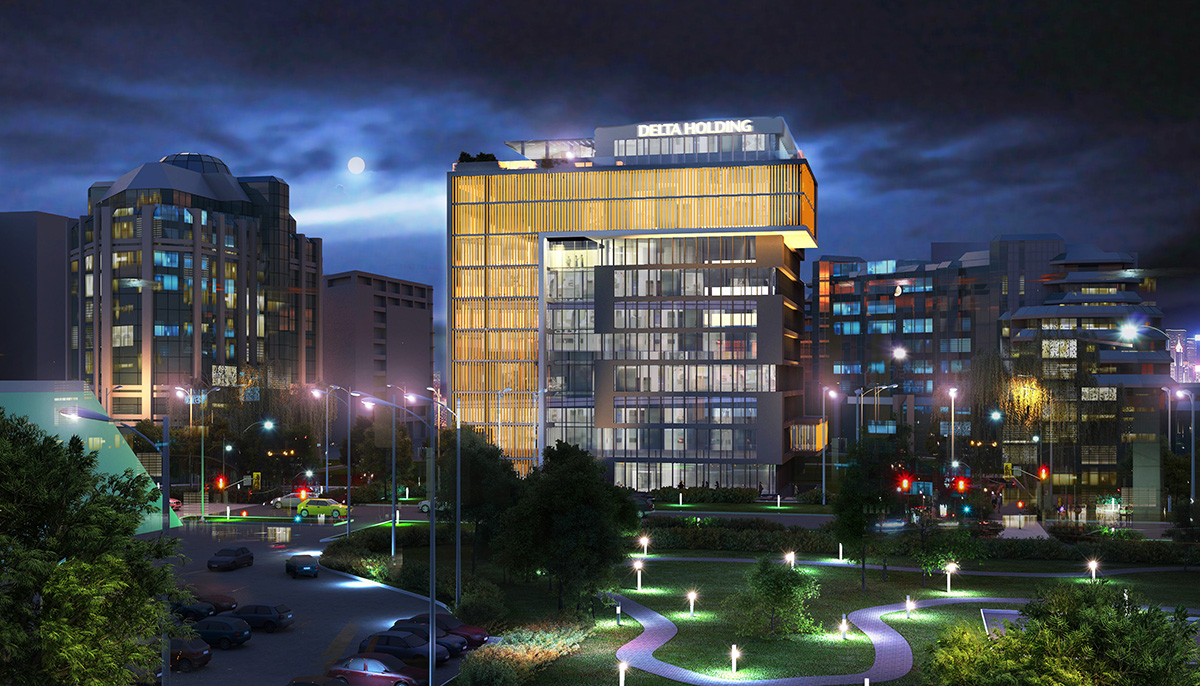 To create a pleasant and relaxing ambience, the project will be designed to maximize natural light and ventilation. 
Delta House will house common areas such as a restaurant, cafeteria and a gym. In order to promote wellness and environmental awareness, the building will feature complementary amenities, such as bicycle parking and changing rooms. 
Delta Holding will occupy four floors while the remaining space will be used for leisure across 2 floors and 5 floors will be leased to commercial occupants. 
GREEN BUILDING STANDARDS
The site will be LEED-certified and will meet all the green building standards from the design through construction to finish. 
It will be completely energy efficient, utilizing rainwater and featuring green areas larger than the building itself. 
The concept was developed by the renowned architect bureau MYS architect, while American StudioS created the design concept. 
ABOUT DELTA HOLDING
Delta Holding is a holding company for various successful businesses operating in the fields of agribusiness, real estate development, food processes, wholesale distribution and the automotive industry.
Delta Holding's real estate arm, Delta Real Estate, is one of the leading development company in the region, with a focus on core regional markets - Serbia, Montenegro, Slovenia, Bosnia and Herzegovina and Bulgaria. 
Its portfolio encompasses shopping malls, retail parks, hotels, office and residential projects, as well as a number of logistics centers, car dealerships and endowment projects. 
STAY UPDATED
Sign up to our weekly newsletter to keep updated on our new articles about the retail market. SIGN UP HERE.
If you would like us to share a story about your company or to become a contributor for our portal write to us at office@retailsee.com.