After the first phase opening in July 2019, Capitol Park Križevci brings two new international brands: BIPA and TEDI.  The new stores welcomed their first buyers in Križevci on the 7th of November. 
Visitors enjoyed special discounts across an expanded product range, as well as a diverse entertainment program for the whole family on the opening day.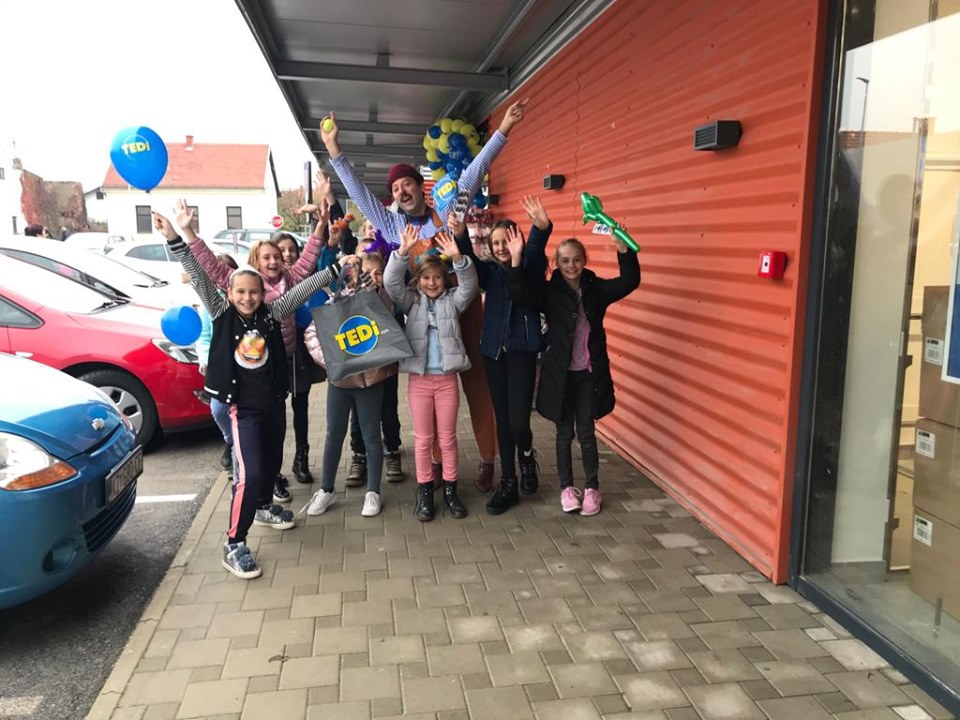 Poseidon Group Corporate AffairsDirector James Gunn stated: "Capitol Park aims to become the leading shopping destination in each city in which it operates.  As such we provide visitors with a modern design and international brands at affordable prices.  We are proud to present to the citizens of Križevci two internationally renowned retailers like BIPA and TEDI.  Under our Capitol Park and Shopping Capitol brands, Poseidon Group is a recognized high-quality regional retail leader. We are happy to continue our growth in Croatia and build new possibilities in the retail sector through this year and next."
Besides Capitol Park in Križevci, by the end of the year Poseidon Group will welcome shoppers in two other cities – Kutina and Zadar.  Expansion is expected to continue in 2020.
Read full article about Capitol Park expansion in Croatia
ABOUT CAPITOL PARK KRIŽEVCI
Capitol Park Križevci opened its first phase in July 2019, by welcoming three new stores - SPAR, KIK Textilien and Green Café. 
The project is the only retail park in Križevci, which will host many internationally known retailers in food, textile, cosmetics and service sectors.
As well as becoming a new destination for more than 20,000 residents of Križevci and its surrounding municipalities, the retail park will boost the local economy by creating 50 new jobs. 
Read full article about Capitol park Križevci 1st phase opening here. 
CAPITOL PARK - A LEADING RETAIL PARK CHAIN IN SEE
The Capitol Park brand is part of the Poseidon Group portfolio, which is comprised of over 280,000 sqm of built and managed retail outlets across SE Europe.  Its portfolio also includes 90,000 sqm occupied by supermarkets and more than 1,000 residential buildings in planning and construction.
Each Capitol Park attracts great customer traffic alongside winning prime tenants, including various market newcomers in South East Europe. 
At present, the network consists of 16 Capitol Park and Shopping Capitol projects in Croatia and Serbia.  
For more information about the Capitol Park brand, visit their official website. 
Browse more retail developments in the region on our Properties page.
STAY UPDATED
Sign up to our weekly newsletter to keep updated on our new articles about the retail market. SIGN UP HERE.
If you would like us to share a story about your company or to become a contributor for our portal write to us at office@retailsee.com.