Aviv Arlon, a pioneer in the development of retail parks in Serbia, reported strong operational performance in 2019 and shared their formula for building a successful retail park brand.
Aviv Arlon's retail park portfolio in Serbia currently includes two projects, Aviv Park Zrenjanin and Aviv Park Zvezdara. Its first retail park development in Serbia, Aviv Park Pančevo, was sold in 2018 to BIG Shopping Centers.
"Since their openings, the retail parks operated by Aviv Arlon have continued to grow both in terms of visitor numbers and financial performance. This year, Aviv Park Zrenjanin recorded a 15 percent increase in business performance compared to the same period last year," Danka Gladović, Head of Marketing Department, Aviv Arlon Holding
FROM RETAIL PARKS TO COMMUNITY HUBS
A pioneer in retail park development in Serbia, Aviv Arlon has created a unique brand of community-oriented retail parks. The company began its activities in Serbia in 2007 and has since then transformed its retail parks into modern lifestyle centers.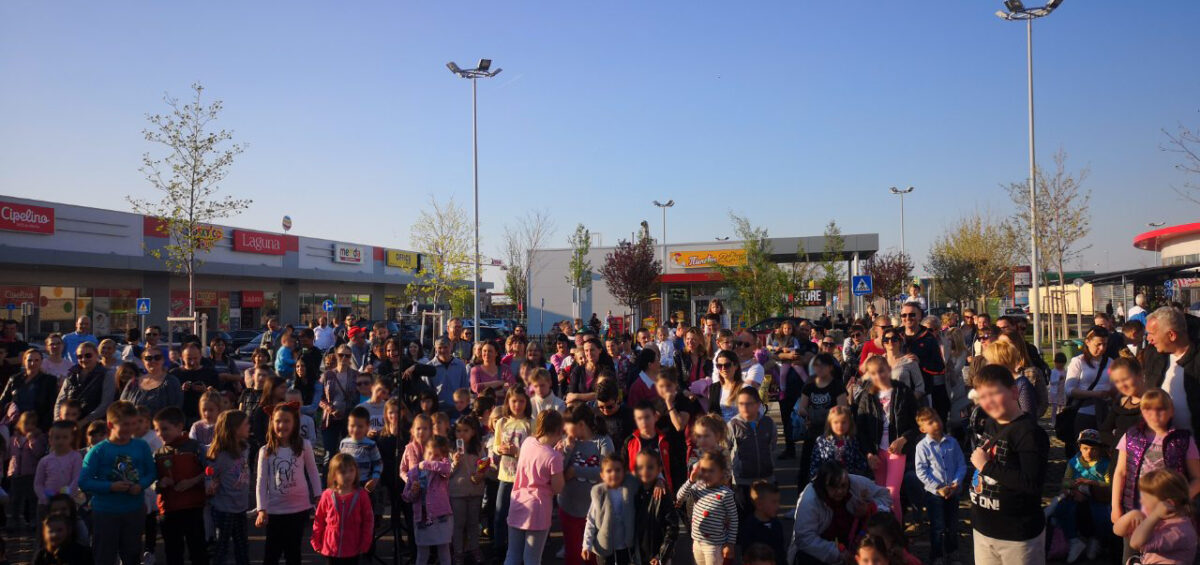 "One of the biggest challenges we faced early on was improving and optimizing the performance of the retail parks. As well as bringing leading international brands, we focused on implementing our marketing activities in such a way that integrates Aviv Parks into local communities. To that end, we created a strategy geared towards engaging visitors with free activities all year round."
By incorporating activities for families such as free parenting workshops, childbirth education courses, various types of exhibitions for children, wine and ecology festivals, creative workshops and shopping nights, Aviv Parks have become strong community hubs.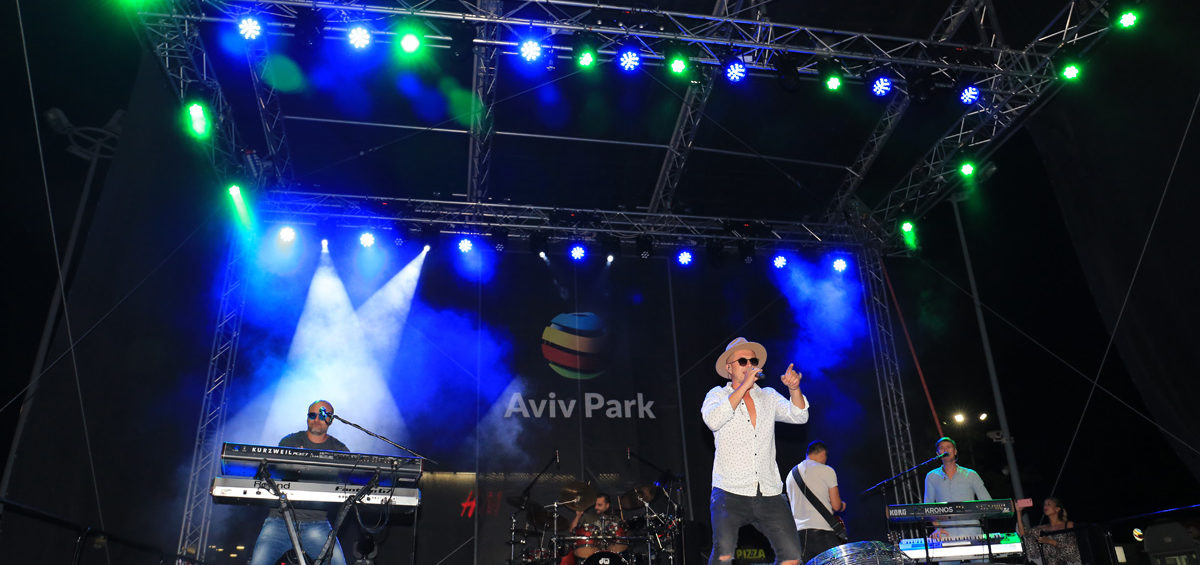 The retail parks are also known for their birthday celebrations that include concerts by popular local musicians and fun activities for the whole family.
AVIV PARK ZRENJANIN CELEBRATING ITS 4TH ANNIVERSARY
On the 21st of September, Aviv Park Zrenjanin will celebrate its 4th anniversary by rewarding its visitors with special offers and in-store discounts of up to 50 percent. As part of the celebration, many of the retail park's stores will offer late-night shopping until midnight.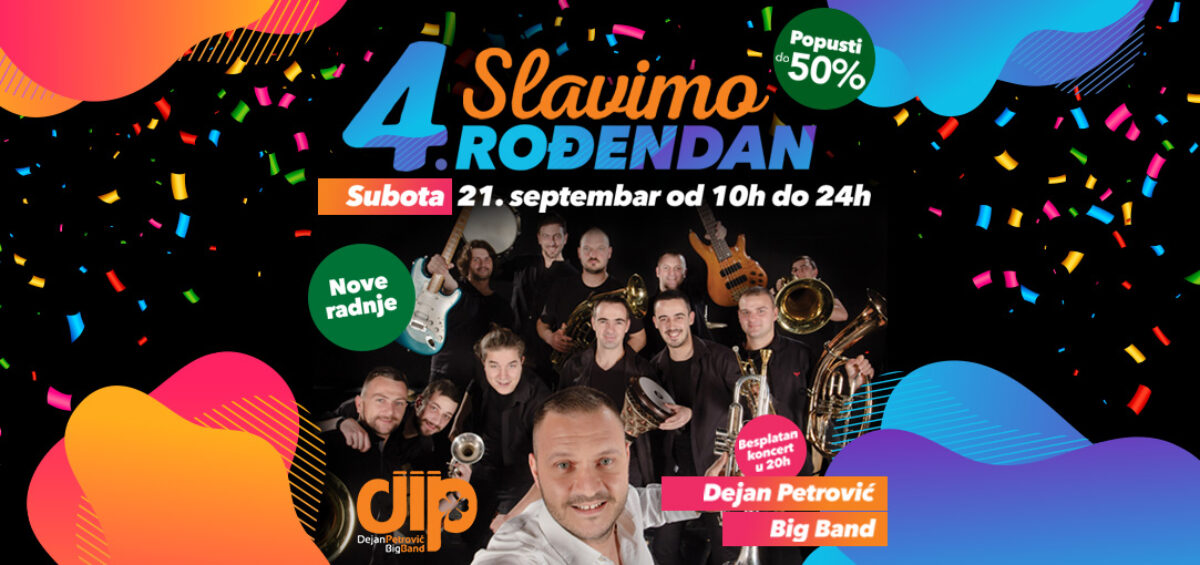 The Center will organize various interesting activities and performances, including entertainment for children and a live concert by Dejan Petrović and Big band, which will begin at 20h.
SEVEN NEW STORE OPENINGS
Aviv Park Zrenjanin expanded its offer with seven new store openings this September. The stores are an extension of the retail park, comprising a total of 560 sqm of retail space.
The retail park's new tenants include telephone operators Telenor and VIP, as well as the mobile equipment store Mobilland.
The existing sports offer has been expanded with the new Đak sport store. New arrivals also include fashion, jewelry, children's and perfumery stores.
According to its representatives, Aviv Park Zrenjanin is planning to introduce new brands and innovations to enrich its content by the end of the year.
Read full article about new store openings in Aviv Park Zrenjanin here.
A NEW RESIDENTIAL PROJECT NEXT TO AVIV PARK ZVEZDARA 
Aviv Arlon is currently working on the construction of a new residential complex, Moj Aviv. The project is being developed next to Aviv Park Zvezdara. Its location in the vicinity of a neighborhood retail center is a big advantage, which sets it apart from other residential projects in the market.
Moj Aviv is part of a mixed-use development that combines residential and commercial offerings. The complex comprises of 76 modern apartments in two buildings.
Aviv Arlon completed the first phase of the project in 2015 and expects to complete the residential complex by the end of 2019.
This is a good example of how retail parks are increasingly becoming part of multi-use projects across the region.
Read more about retail park trends in Serbia here. 
STAY UPDATED
Sign up to our weekly newsletter to keep updated on our new articles about the retail market. SIGN UP HERE.
If you would like us to cover a story about your project or company write to us at office@retailsee.com