Giordano, one of the world's leading apparel retailers, is seeking to connect with franchise partners and distributors as part of its expansion initiative into Eastern Europe.
The Eastern European expansion follows a series of international openings in Paris, France, Johannesburg in South Africa, Nairobi in Kenya, and Mauritius, which took place last year.
In 2019, Giordano opened four stores in Mauritius as part of its regional expansion. The stores are located in the central commercial districts of Port Louis, Quatre Bornes, Rose Hill, and Curepipe, consisting of both shopping malls and street stores.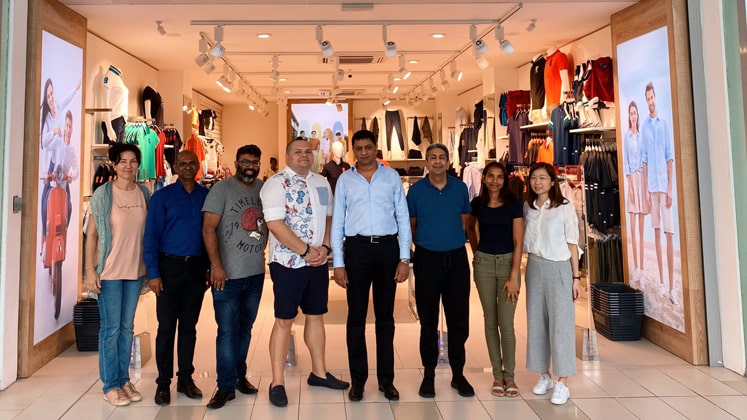 GIORDANO'S EXPANSION PLANS FOR 2020
Giordano will continue its growth trajectory through further expansion in 2020. The company recently announced its entry into two new African markets, Kenya and Egypt.
Also, the chain is offering franchise and distribution opportunities across Eastern Europe.
BECOME A FRANCHISEE OR DISTRIBUTION PARTNER
Giordano is an internationally-recognized brand, offering high-quality apparel and fashion essentials at affordable prices. The chain markets products for every style, occasion, and budget.
Maintaining its identity while crossing borders and entering new markets, Giordano is a brand in which everyone can find their best self. The company's ethos is to provide fashion for everyone regardless of race, nationality, or culture.
Giordano's approach to partnership includes extensive support and a tailored strategy for rolling out stores in individual markets, offering attractive and competitive terms. The company builds on its deep experience to help franchisees, distributors, and even licensing partners eliminate the complexity of introducing a new brand to market.
ABOUT GIORDANO
Established in Hong Kong in 1981, Giordano is one of the world's leading international retailers of casual wear and accessories for men, women, and children. Its retail store footprint includes over 2,300 stores in 30 countries across the Middle East, Asia-Pacific, Australia, Africa, and other regions worldwide.