The best large-scale shopping center in Central and Eastern Europe.
GBA 300.000m2 3.600 Parking Spaces
Galerija Belgrade is the winner of the EuropaProperty CEE Retail & Marketplace Award for 2021 in the category of the best large shopping mall in Central and Eastern Europe.
The shopping center was recognized as the project that pushed all boundaries and brought novelties yet unseen in southeast Europe.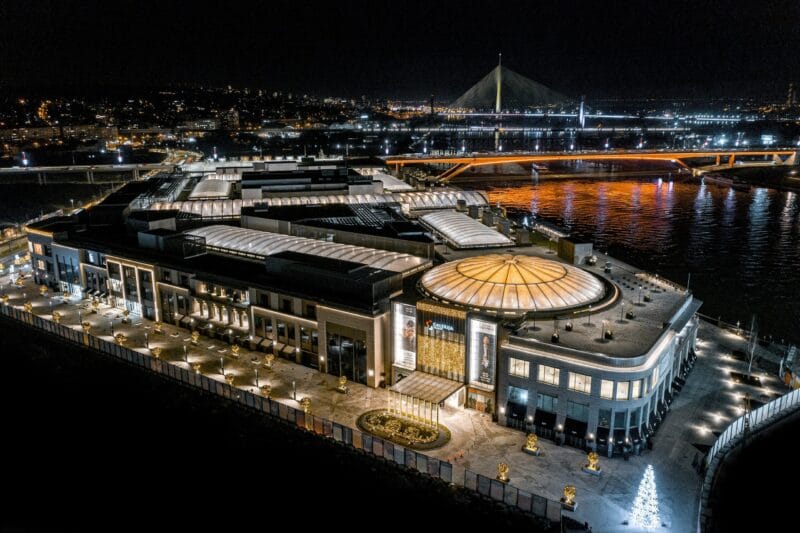 Located in the heart of Belgrade next to the riverbank, Galerija Belgrade opened in November 2020 and has a total area of 300,000 m2, featuring the largest green roof in the region and as many as 3,600 parking spaces
The unique experience of visiting Belgrade Galerija is provided by premium store editions of brands, entertainment for all generations, and a rich gastronomy offer that takes up one-fifth of the area.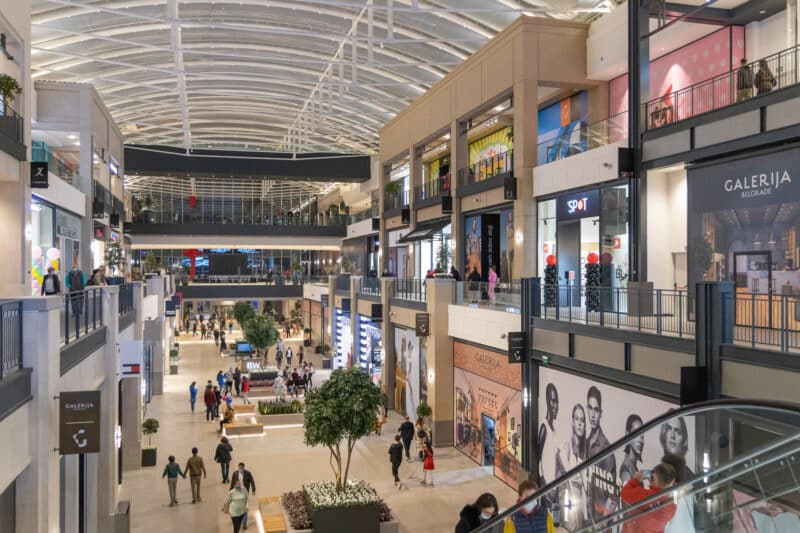 Besides offering the largest trampoline park in this part of Europe, Belgrade Galerija also houses Cineplexx multiplex cinema with as many as nine halls and more than 1,700 seats. The cinema is equipped with the world's best IMAX® technology for showing movies.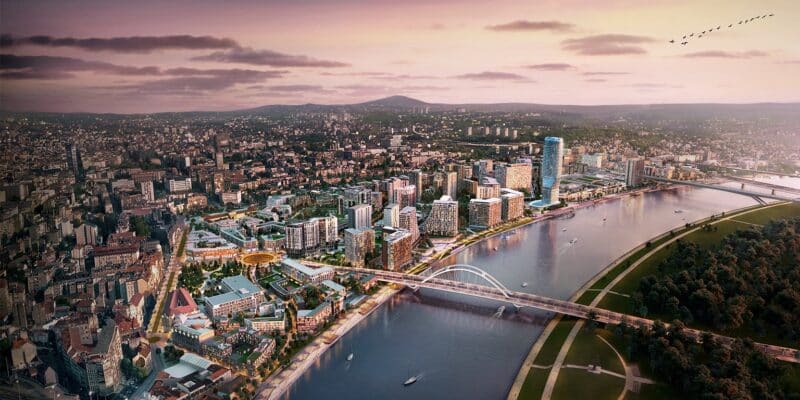 Galerija Belgrade is part of the biggest multi-use real estate development project in the center of Belgrade worth 3 billion US dollars, known as Belgrade Waterfront. The whole commercial, residential, and leisure project of 1.8 million sqm is situated right next to the Sava River, and Galerija Belgrade is planned to be its focal point.
View the full tenant mix of Galerija Belgrade.
LOCATION MAP