Cineplexx, the largest cinema operator in the South East Europe region, announced that it has opened its first IMAX cinema in Greece.
The opening ceremony took place within ONE Salonica outlet mall in Thessaloniki on the 13th of December 2018.
"As an innovation leader we feel obliged to offer our visitors the best cinematic experience and we are proud to have opened Greece's very first IMAX hall in December. We have been collaborating with IMAX for many years in Austria and are glad to have a sophisticated international partner for presenting the upcoming blockbusters in the best possible way", stated Christof Papousek, CFO and Managing Partner of Cineplexx International.
The VIP opening was attended by many distinguished guests, including Thessaloniki Mayor Yiannis Boutaris, who wore IMAX 3D glasses while enjoying the IMAX screening of 'Aquaman' in the brand new IMAX cinema hall.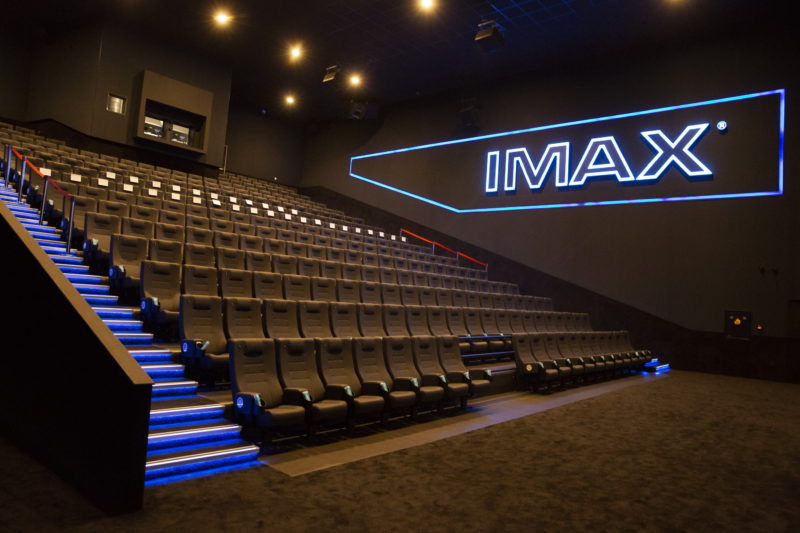 Mr.Papousek said the premiere was a success, noting that the audience was "thrilled" by IMAX's cutting-edge projection. "The feedback in the first few days was equally positive. We expect to attract around 400,000 visitors in 2019," he added. By introducing IMAX, the cinema aims to double the number of visitors in 2019 compared to 2016, which is its first year of operations.
With large screens, multi-dimensional sound systems and IMAX's innovative technology, the new cinema offers a completely new experience to cinema-goers in Greece. Top filmmakers and studios are utilizing IMAX theaters to connect with audiences in extraordinary ways, and, as such, IMAX's network is among the most important and successful theatrical distribution platforms for major event films around the globe.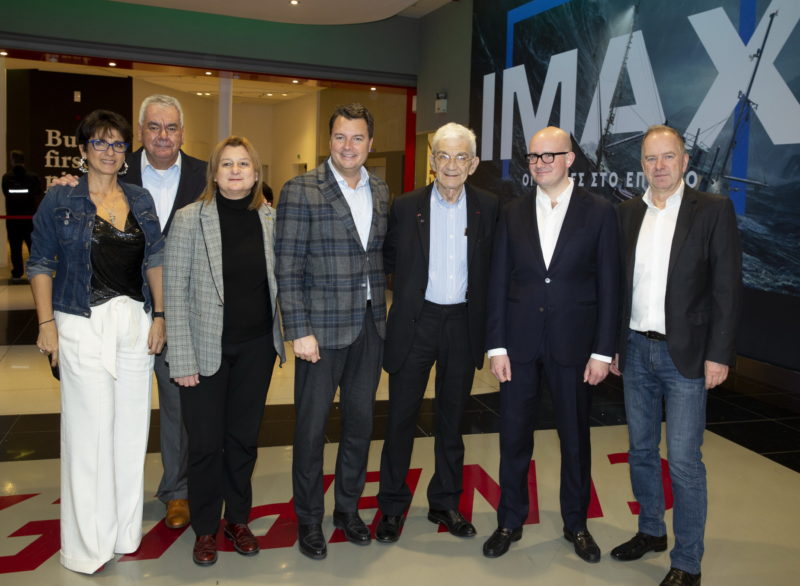 New Cinemas in Serbia and Albania
In mid-November, Cineplexx opened a new cinema within Promenada Novi Sad, the largest shopping center in Serbia, and installed two MX4D halls simultaneously for the first time in Serbia – one in Cineplexx Promenada and the other in Delta City shopping center in Belgrade.
Read more about Cineplexx opening in Promenada Novi Sad HERE.
In December last year, Cineplexx opened its second venue in Tirana, Albania. The new opening took place within Qendra Tregtare Univers (QTU) shopping center following an investment of more than 2.5 million EUR. The second Cineplexx cinema in the Albanian capital offers four halls equipped with state-of-the art technology.
QTU is the leading shopping center in Tirana. The mall has been completely refurbished to feature a brand new concept and officially reopened the new areas in December 2018.
"We have been operating successfully in Tirana for five years and now we are pleased to announce that we have opened our second cinema in QTU," stated Christof Papousek.
About Cineplexx
Cineplexx is the leading cinema company in the SEE region, with 44 multiplexes and six traditional locations in Austria, Croatia, Serbia, Slovenia, Montenegro, Macedonia, Albania, Kosovo, Greece and Italy, offering 300 screens.
In 2017, the company recorded a turnover of 140 million EUR, attracting nearly 12 million visitors and employing 1,500 people.
To find out more about Cineplexx, visit their official website.